Looking for a Lightweight Wheelchair?
Views:4 Author:Site Editor Publish Time: 2021-04-30 Origin:Site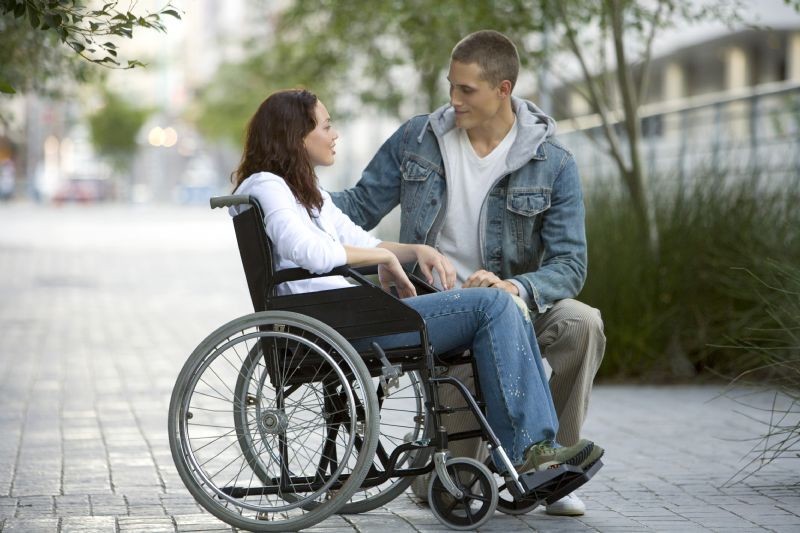 Anyone looking for a new wheelchair, be it an attendant-propelled transit wheelchair or a self-propelled version, should take a look at the wide range of lightweight wheelchairs on offer today.
Types of lightweight wheelchairs
There are a great many different types of wheelchair on the market, so it shouldn't be hard to find one that suits you.
Transit or self-propelled?
The first question is whether you will be propelling the wheelchair yourself, or whether an attendant will be pushing you. This will depend on your strength, health and ability, as well as personal choice.
Transit wheelchairs are generally designed to be pushed by an attendant. To this end, they have smaller back wheels, making them easier to manoeuvre. These lightweight wheelchairs also fold up so they can be fitted into the boot of a car. A transit wheelchair is a good choice for someone who doesn't require a wheelchair full-time, but will find it useful for shopping trips and days out. Transit wheelchairs are also a useful buy for full-time wheelchair users who need a lighter, folding wheelchair for travelling.
Self-propelled wheelchairs can also be very lightweight. Many models have easily detachable rear wheels, making them easy to fit into a car boot or store away. The large rear wheels mean the user has the independence of propelling themselves, which is preferable for some people.
Positioning wheelchairs
For some people, a standard wheelchair won't be comfortable or suitable. Reclining and tilt-in-space wheelchairs offer relief from pressure, helping to distribute body weight and prevent sores. They also offer a greater level of comfort, and can ease transfers. Both transit and self-propelled styles are available.
Active wheelchairs
Those with an independent and active lifestyle may find an active wheelchair suits their needs best. These lightweight wheelchairs are designed for both comfort and performance, with adjustments that can be made to ensure a perfect fit.
Important features
When choosing a wheelchair, make sure it includes the features you need to make your life easier as well as ensuring your comfort. An adjustable backrest angle, swing in/out footrest hangers, flip-back armrests, detachable upholstery, and elevating leg rests are a few examples of features to look out for.
Choosing the right wheelchair can be overwhelming. If you don't know where to start, Maidesite, power wheelchairs and wheelchair accessories, is here to help. Our lightweight wheelchairs are strong, sturdy, reliable, and hard-wearing – more importantly, they will help you move around places with ease indoors and outdoors.
Better manoeuvring
As their name suggests, lightweight wheelchairs have a lighter frame than conventional wheelchairs or power wheelchairs. They also provide easy transport for heavier persons without putting too much stress or pressure on their limbs. For instance, self-propulsion Maidesite lightweight wheelchairs are built in such a way that you can propel your own weight without problems and manoeuvre easily around spaces.
Easy storage
Another advantage of a lightweight wheelchair compared to other types of wheelchairs is that they can be easily stored. This is especially helpful if you travel a lot and need to have your wheelchair with you at all times.
Ideal for indoors and outdoors
While there are some things you may not be able to do when you are in a wheelchair, enjoying the outdoors is not one of them. You don't have to be restricted as Maidesite wheelchairs are designed to be used both indoors and outdoors. This means you don't have to fork out on one wheelchair for home use and one for outdoor use, as our lightweight wheelchairs work well in small spaces and around town.
Gain independence
Technology has evolved over the years and modern wheelchairs are more functional and easy to use than ever. Maidesite wheelchairs are designed in such a way as to provide mobility across different terrains. Using a lightweight wheelchair will change your perception of space and you will feel more adventurous to do things on your own without having to always rely on a caregiver.
Keep doing what you love
Even if you have mobility issues, there are many things you can do to make your daily life easier and getting a lightweight wheelchair is one of them. With a lightweight wheelchair you can go out with friends, go to work, and go on holiday. In short, you can keep doing what you love to do.