Live an Active Life with Your Lightweight Wheelchair
Views: 10 Author: Site Editor Publish Time: 2021-05-06 Origin: Site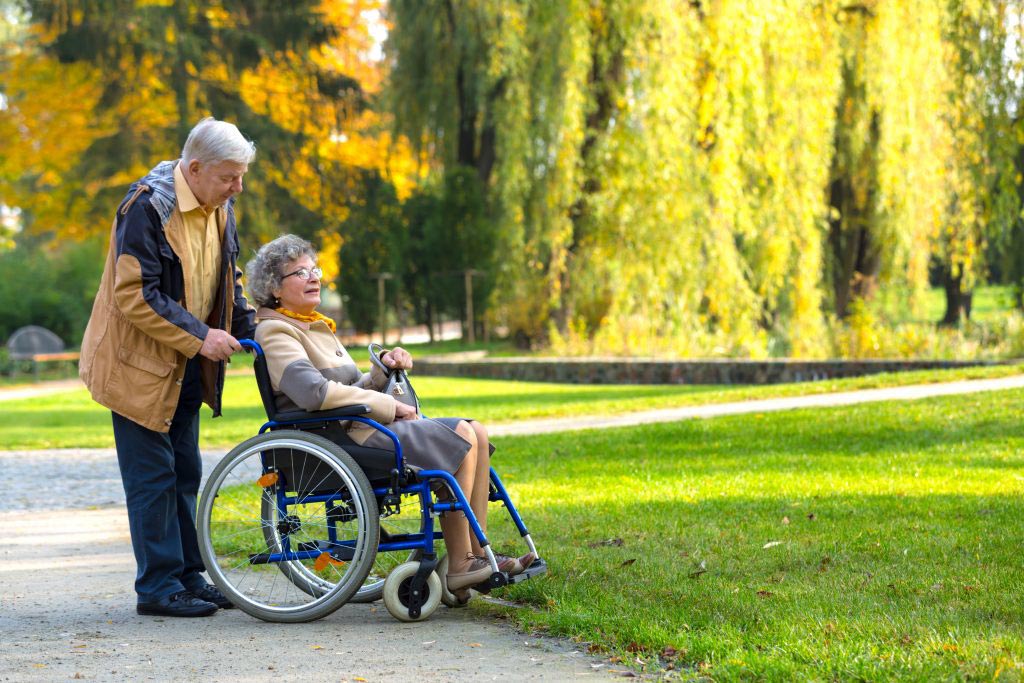 If you are elderly or disabled, you'll understand how a wheelchair is more than simply a mode of transport to get you from A to B. It can have a significant impact on your social life, your ability to get around the house, get to work or university and ultimately your overall wellbeing. Different people use wheelchairs in different ways and for different purposes. But in most cases a wheelchair can truly transform an immobile person's life, whether its simply meeting basic needs or enjoying what life has to offer.
Nowadays, there are many types of wheelchairs available on the market, which are rather electric or manual. At Maidesite, we offer a wide variety of power wheelchairs that come with interesting features for enhanced performance and a smoother, quieter ride.
Take our Falcon power wheelchair for example. It comes with flip back height adjustable armrests, a rapid release steering handle for easier control of the joystick, quick release batteries and a kerb climber. While out self-propelled Ergo Stand power wheelchair has a unique S-Ergo seating system, which allows superior comfort and stability for our users. So whatever your needs, we have the power wheelchair for you.
The technology
Modern electric wheelchairs have substantially improved mobility for the disabled, since they are easy to move around without assistance. Given that regular wheelchairs can be almost impossible to handle for people with limited physical capabilities, especially when it comes to upper body strength, it is clear why power wheelchairs have made such a difference. They offer durability and independence, with minimum effort.
More importantly, Maidesite lightweight wheelchairs come with a variety of different accessories to help stabilize the body for maximum efficiency when driving your power wheelchair. What's more, these days electric wheelchairs are equipped with sensors that make manoeuvres within small spaces much less of a challenge. A wheelchair user can now move more freely without worrying so much about bumps, knocks or accidents. Some of our power wheelchairs at Maidesite can even be programmed to follow a certain path.
Enjoying a full and active life does not need to stop because you have to spend some or all of your time in a wheelchair. With the right equipment from Maidesite and a little adaptation, you can participate in many of the activities you love or try some new ones.
We offer a wide range of wheelchairs that all have particular qualities aimed at helping you to live your life to the full. Today we will focus on our lightweight wheelchairs and the benefits they can offer you.
Transportable
As the name suggests, lightweight wheelchairs are made from materials that mean they are a more manageable weight that other options. Some are less than 15kg and can be lifted easily into the boot of a vehicle. There are models with solid frames that are ultra-light and others that are collapsible for ease of storage.
Having a lightweight wheelchair can help you to adapt to life with a mobility aid because it is easy to manage and transport autonomously.
Self-propelled
Many of our lightweight wheelchairs have large back wheels with additional pieces of frame on the outside. These are where you grip to propel the wheelchair by yourself. One of the first things that many people are concerned about when they realize they need a wheelchair is the potential loss of independence. With a self-propelled option, you can still move around by yourself and make choices without needing to turn to anyone else.
Exercising
The recommended level of weekly activity for someone in a wheelchair is the same as for anyone else. That's 150 minutes of aerobic activity and two strength sessions per week. Even if you do not think you could hit this level straight away, it is something to aim for. If you have a lightweight wheelchair, it should make activities like visiting the gym easier. There are team sports that are regularly played by wheelchair users.
Whatever activity you want to participate in, Maidesite can help you do it. Talk to customer service of Maidesite products about the option that is right for you. They can advise you on the capabilities of each model and you can test them out for yourself.