Lightweight Wheelchairs for Life
Views: 5 Author: Site Editor Publish Time: 2021-05-11 Origin: Site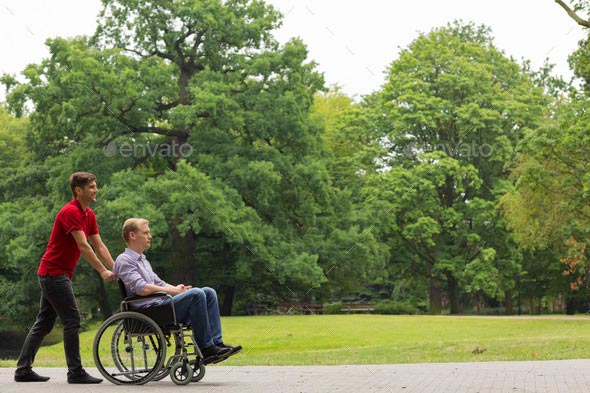 With the right lightweight wheelchair, you can enjoy efficiency, manoeuvrability, and practicality whether you are working, playing or resting.
Where can you use power wheelchairs ?
Power wheelchairs are highly versatile. They can be used on all sorts of terrain. Here are just a few of the places that you can consider using power wheelchairs :
In your home – many people need to use power wheelchairs even when they are at home. If this is you, we can offer you mid-wheel drive chairs that have a much smaller turning circle than their front and rear-wheel counterparts. They can turn through 360° within the footprint of the wheelchair. If you are using a power wheelchair at home, you may wish to consider adapting your space. This might mean ramps to enter and exit the house and wider door frames. Sometimes you can get funding for such adaptations, so it's worth looking online to see if this is an option for you;
Trips to town – power wheelchairs can help you to pop into town or to local shops so you can do your shopping without help and without using public transport. They allow you to travel longer distances than most people can easily go in a manual wheelchair. You need to make sure that the battery is fully charged before you set out on a long journey. Your local stockist of Maidesite power wheelchairs should be able to give you an idea of how much distance you can get out of a fully charged battery;
Tricky terrain – this is one of the areas where the power wheelchair comes into its own. Power wheelchairs allow users to traverse terrain that would be beyond the capacity of lightweight wheelchairs. This includes some kerbs, slopes and uneven ground. You can ask your supplier about the tyres on your power wheelchair if you intend to use it in this way. You can get types that help you to get out and about to all the places you want to go.
Lightweight wheelchairs are just one of the choices that you can make when choosing a mobility aid. They have some great advantages. A local stockist of Maidesite products should be able to discuss the benefits of each model with you as well as any challenges that you need to take into account.
Travel
Lightweight wheelchairs can open up travel options for some users, particularly if they are able to lift the chair themselves. Many models are light and compact enough to be put in an ordinary car. With a few adaptations such as a hoist and/ or a roof box, even someone who cannot lift the chair themselves can enjoy independence when it comes to their travels.
Lightweight wheelchairs can easily be stowed on a flight, usually without taking up any baggage allowance. If the user still needs assistance to get around the airport, airlines often supply mobility aids, as well as providing other assistance such as a buggy to reach gates that are far away.
At home
Many people choose lightweight wheelchairs for use around the home. They are usually smaller than their motorized counterparts so they can fit through ordinary doors and negotiate smaller spaces. If you do not need to use your lightweight wheelchair all the time, many models fold down for ease of storage.
Entertainment
The importance, for disabled people, of accessing the world in the same way as others is something that Maidesite understands. That's why they offer a wider range of mobility aids to help you interact with entertainment facilities and leisure activities.
Many premises such as theaters, cinemas and restaurants offer some form of disabled access. This might be via a lift, ramp or perhaps an alternative, step-free entrance to the building. Even where these are not practical for a business to provide, they may still have thought about an alternative solution that they can offer to their disabled guests.
If you are going to buy a brand new lightweight wheelchair, Maidesite wheelchair is a good option. Visit our website or contact us directly for more information now.