Life with Lightweight Wheelchairs - Dealing with Different Kinds of Weather
Views: 2 Author: Site Editor Publish Time: 2021-05-25 Origin: Site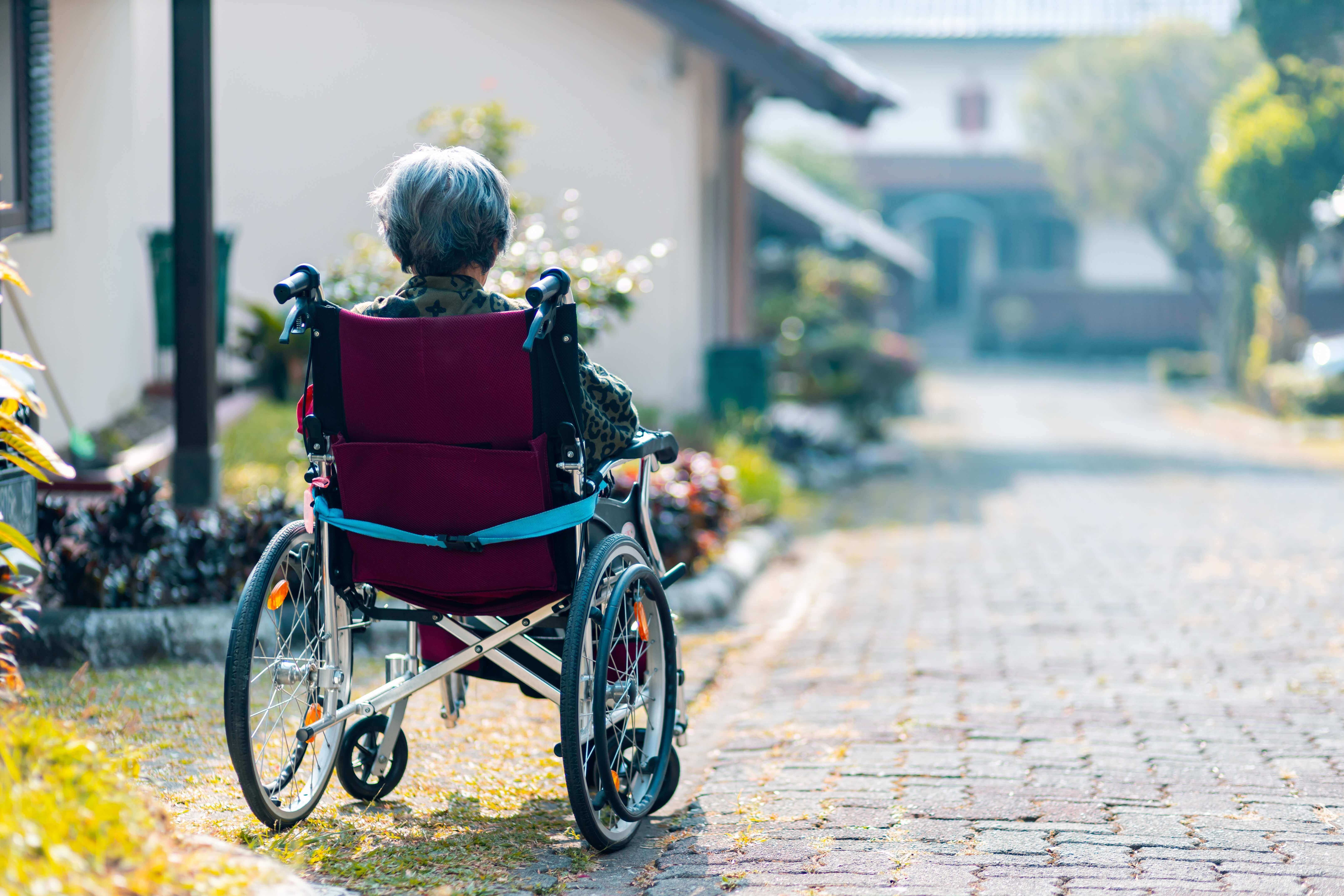 At Maidesite, we want you to be able to enjoy a full life when you choose a product from our range of lightweight wheelchairs. Even when your mobility is limited – either permanently or temporarily – we think that your range of choices should be just as broad.
In order to achieve this, there are some ways your may need to adapt under certain conditions. Many of them are similar to the ways in which many people have to prepare- just with a few additions or special pieces of equipment.
Snow and ice
Lightweight wheelchairs are designed to move easily in small spaces and over flat surfaces. You can struggle if the conditions are not ideal or the terrain is rough. When there is a lot of snow or ice, you may need to get some assistance even if you usually self-propel.
That being said, a thick pair of gloves is useful to ensure you can still turn the wheels. If you get some with some light tread on the inside then this should help to counteract any slippage.
Plan your route in areas that see quite a lot of footfall and you should find that the area is clearer and perhaps even salted. You can buy your own salt from a hardware store so that you can prep your own driveway as well.
Sunshine
Manoeuvring a lightweight wheelchair can be strenuous work – especially if you are new to it. This may lead to perspiration and dehydration in the summer. Even if you are only going a short distance, it's worth being prepared in hot weather.
At Maidesite, we have a range of accessories to help you carry the extras that you need. Ensure that you have a hat, sunscreen, water and a towel with you.
Rain
We do see some rain in the world! It's just not practical to spend every rainy day indoors so it's worth investing in some sort of rain cover for yourself and your wheelchair. You can get ponchos that cover everything while still allowing you the access to propel yourself along. There are small, disposable ponchos or you can get something more heavy duty from an outdoor shop or online.
Choosing the right model from our range of lightweight wheelchairs can make all the difference to your life. Your mobility aid should enhance your experience and, at Maidesite, we have a wide range of products to help with this.
There are a number of factors to take into account when choosing from our range of lightweight wheelchairs. Useful questions to ask yourself include:
Where do I want to use my wheelchair?
How will I transport my wheelchair?
Do I want to be able to self-propel my wheelchair?
Where will I store my wheelchair?
Below are some of the variables that you can discuss with your local supplier. Maidesite products are available in showrooms around the country, so you can go and test the model you want to buy and talk to someone who can help you weight up the various pros and cons.
Weight
Lightweight wheelchairs are lighter than their motorized counterparts. However, there is still a wide range of weights to choose from. You can even get ultra-lightweight models.
Weight is probably one of the most important factors to think about, as it can affect manoeuvrability, transportation and your ability to self-propel.
Cost
Very lightweight models can be more expensive. There is often financial assistance available depending on your circumstances. A search on the internet is a good place to start looking for potential sources of funding.
At Maidesite, we pride ourselves on offering a broad range so that people can get the support they need within their budget.
Propulsion
Do you want to be able to move your wheelchair around by yourself? If the answer is yes, you will need one of our lightweight wheelchairs with handles on the outside of the wheels to ensure that this is easy for you to do.
We have lightweight and heavy-duty models, as well as configurable chairs for maximum comfort.
Whatever your circumstances, we do our best to meet your needs in a way that gives you independence and reliability. We also offer a range of accessories to add even more to your experience of our lightweight wheelchairs.