Keeping Your Wheelchair Running: 5 Maintenance Tips
Views: 2 Author: Site Editor Publish Time: 2021-09-10 Origin: Site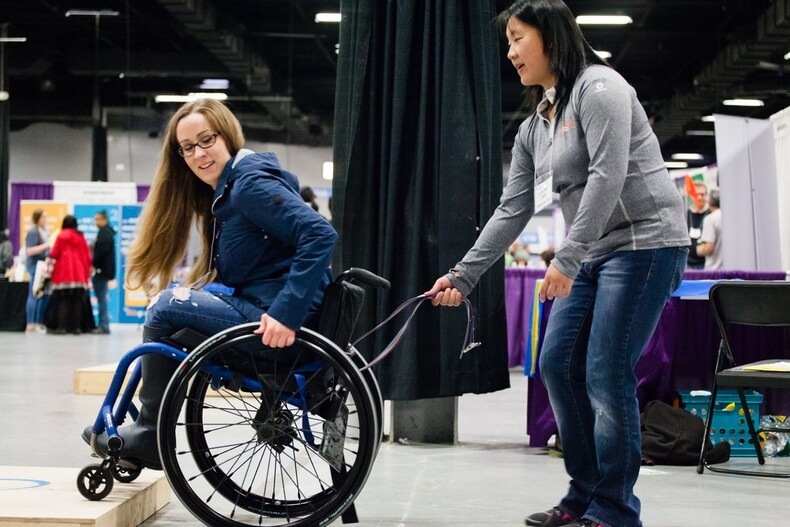 It is essential to take care of your wheelchair, it is both an investment, and it provides you with mobile freedom. If your wheelchair breaks down, it can cause an inconvenience for you, but more importantly, it can put you in danger. In order to keep your wheelchair maintained and operating, be knowledgeable about your wheelchair. So here are some tips on how to have a long-lasting and safe wheelchair.
Organize your equipment
Organize your equipment so you have a set of tools that you will need to have on hand for maintenance and emergencies. Keep your Owner's manual and do not lose track of it at home. It is handy for when an emergency arises because it contains valuable information. Tips, keep it in the pocket at the back of the wheelchair, so you can consult it whenever an issue comes up. Lastly, always keep your equipment and wheelchair dry and clean to avoid damages and corrosion. Tips, at Patient Handling we have accessories to keep your wheelchair dry an clean.
Regular monitoring
Your regular monitoring can ensure that your wheelchair is operating safely. Check your wheels to make sure they function, such as tire pressure, or if they are solidly tired, make sure they have good tread. Wheels can be worn out, so make sure you look out for cracks in the spokes that may eventually cause the wheels to collapse.
Check your wheel lock to make sure it engages and releases properly. As well as the frame for any cracks and breaks in the metal, and all nuts and bolts to verify that they are tightened.
Charge your batteries
If your wheelchair is a power wheelchair, it will need regular charging. The charge time can reduce if left unused for longer periods of time, so consider regularly charging to avoid that. Another tip is, try not to let the batteries die entirely before recharging them and keep your batteries at room temperature.
Understand the cost of repairs and maintenance
It is good to understand the cost of repairs and maintenance and what is covered by your health plan. To avoid unexpected expenses and misunderstandings. It is best to understand the services that are paid for by your health plan and which you will be expected to pay for yourself. As a general rule, Medicare and/or Medicaid will not pay for routine cleaning, testing, or regular check-ups of your equipment. However, your medical equipment dealer will know what charges can be billed to Medicare and Medicaid and what services charges will be your responsibility.
Regular services
It is recommended that your service your wheelchair every 6-12 months depending on how frequently you use it. To get a professional service will help maintain the life of your wheelchair. Tips, if you are planning a trip, it is worth getting your wheelchair serviced before taking your wheelchair on holidays or a long trip.
Maidesite is a professional wheelchair manufacturer with 12 years' experience. We own a factory of 55,000 square meters with 116 equipment, if you are going to be a wheelchair distributor, welcome to contact Maidesite for more information. We will offer high quality wheelchairs with factory prices for customers from all over the world.