Is an Electric Hospital Bed Right for You?
Views: 8 Author: Maidesite Publish Time: 2021-10-18 Origin: Maidesite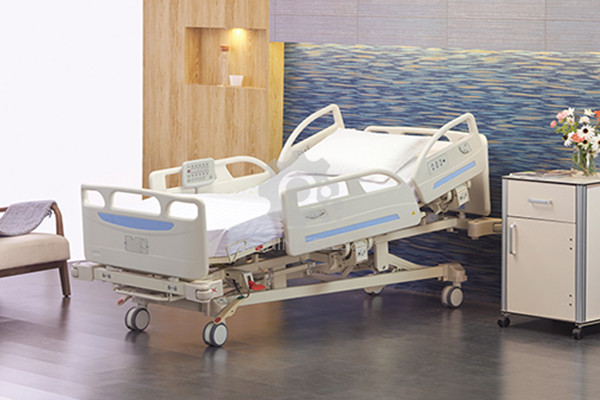 How can you know is the electric hospital bed you are going to buy is the right one for you? There are many factors that you should know to help choose a good electric hospital bed. A few factors to help you understand if an electric hospital bed is right for you are as following:
Convenience : Patients with caregivers' company can either use a manual hospital bed or an electric hospital bed, but those don't have a caregiver to stand by for most of the time, an electric hospital bed is essential for this kind of patients.
Comfort: If you'd like a bed that is easy to use, then an electric hospital bed will be certainly a great choice for you. By using this kind of hospital beds, you can use a single control pad to adjust the bed, there is no need to raise or lower the bed with physical labor.
Mobile: An electric hospital bed is equipped with industrial wheels which makes it easier to move the bed, especially for those who can't sit up by themselves. Besides, the wheels can be locked while you need the bed to be still, which is very safe.
Who Is An Electric Bed Good For?
Some people may be permanently bed-bound, and an adjustable bed can make it easier for caretakers to bandage bed sores, bathe the patient, or allow them to sit up for meals or entertainment. Skin breakdown can go from bad to worse quickly. Specialty air mattresses along with an electric bed is a proactive approach to help expedite the healing process.
Other people may have suffered an injury or surgery and require their legs to be elevated, for example, or are required to sleep in a partially reclining position, instead of lying flat. Adjustable beds are specifically designed with the user's health and safety in mind and maybe easier and safer than using a recliner for sitting and sleeping. Electric beds help with positioning and promote optimal blood circulation.
Some women may require bed rest during or after pregnancy. An adjustable hospital bed can help a woman sit up without strain or recline into a more comfortable nursing position. The ability to adjust the level of the feet and legs is another plus for those with high-risk pregnancies.
Full electric beds are great for transferring and preventing falls. Some electric beds have sidebars for patient safety, which can be a relief for in-home caregivers. Others may be hung with a "trapeze" handhold, allowing those who have trouble sitting up to lift and position themselves
Maidesite has acquired ISO, CE, FDA certification. Our QC department inspect each production and processing steps, from accessories manufacturing, welding, rust removal, painting, assembly, screw and bolt outfit to finished products storage. Whether it is retail or wholesale, we guarantee that deliver goods is consist with commitment goods.
Maidesite, as a manufacturer of hospital beds, provides manual hospital beds, electric hospital beds and home nursing beds. If you are going to buy hospital beds online, please feel free to contact us.