Is an Alarm Necessary for Hospital Beds?
Views: 167 Author: Maidesite Publish Time: 2020-06-19 Origin: Maidesite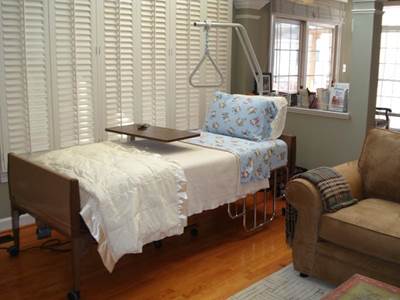 Some people may use hospital bed at home for their loved ones. Family caregivers should talk to elderly loved ones about their specific needs. This can help caregivers find a bed that provides the seniors with the seven to nine hours of sleep they need. A hospital bed usually is equipped with mattress, bed rails, some of the hospital beds have bed alarms. Is an alarm necessary for hospital beds?
Among the many options available for fall prevention for seniors is the bed alarm. Like bed rails, bed alarms are under quite a bit of scrutiny. Are they necessary? Do family members or caregivers need to monitor every move an elderly person makes?
A study published in the Annals of Internal Medicine showed that bed alarms did not prevent falls in hospital settings. With or without the alarm, seniors were still getting out of bed when they felt fit to do so. This does not mean a bed alarm will not work for an elderly loved one at home. If using one provides family caregivers with peace of mind that they will know when the loved one has exited the bed, an alarm could be the right choice. There are even alarms that alert family members when an elderly loved one is starting to stir, so they can hurry to prevent a fall before one starts.
Maidesite, as a manufacturer of manual hospital beds and electric hospital beds, wholesales good quality hospital beds. We have our own factory and R&D team. Welcome to purchase or customise hospital beds or visit our factory in China. Feel free to contact us at any time!