How to Use a Hospital Bed Safely?
Views: 6 Author: Maidesite Publish Time: 2021-09-24 Origin: Maidesite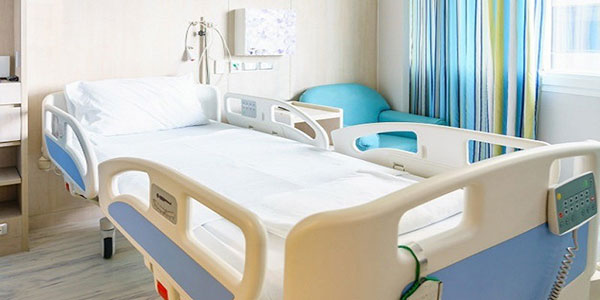 After receiving a new hospital bed, there are many things you need to pay attention to. As a hospital bed manufacturer, today Maidesite is going to share more experience to everyone on how to use a hospital bed safely.
What is a hospital bed? A hospital bed is not only used in the hospital at present, people who are sick or want to recover from an illness at home need hospital beds. At first, place the hospital bed where there is enough room on the side of the bed to walk around the bed. Meanwhile, there should be space for the patient to fetch things easily since they spend mot of their time on bed everyday.
Here are some strategies on how to use hospital bed safely:
Keep the wheels of the bed locked at all times. Otherwise the bed might move and bring danger to the patient on bed, unlock the wheels only when you need to move the bed to another place.
Put a bell and a telephone within reach of the bed. It is hard to be with the patient 24/7, a bell or telephone allows them to ask for help if needed.
Keep the side rails up. If there is danger of the person falling off the bed, keep the rails up at all times to keep the patient inside the bed.
Follow the specific manufacturer's instructions for using the bed, who else knows about the hospital bed better than the manufacturer lol?
Put night lights where needed as they may help prevent falls, and if a footstool is needed for the patient to get out of bed, make sure it is strong and stable.
Put the bed control pad within easy reach of the bed for the patient to adjust positions. It is better for the patients themselves to learn how to use the control pad and practice different positions before lay on the bed.
Connect the bed manufacturer or other professionals if you hear unusual sound or feel like there is some part burned, meanwhile, stop using the bed immediately.
Making money by being a hospital bed distributor is a good choice nowadays, to lower your budget, working with a hospital bed manufacturer/factory or supplier like Maidesite is the best choice. Maidesite was established in 2009, for over 11 years, Maidesite is dedicated in designing, manufacturing and exporting high quality hospital beds to the world. Our hospital beds has been sold to more than 80 countries in the world. Customers are satisfied with our hospital beds. If you want to bulk purchase hospital beds, do remember to contact Maidesite anytime, we will offer you high quality hospital beds with factory direct prices.
Maidesite is going to share more articles about hospital beds on our website, please continue to follow us!