How to Travel with Your Power Wheelchairs?
Views: 6 Author: Site Editor Publish Time: 2021-11-23 Origin: Site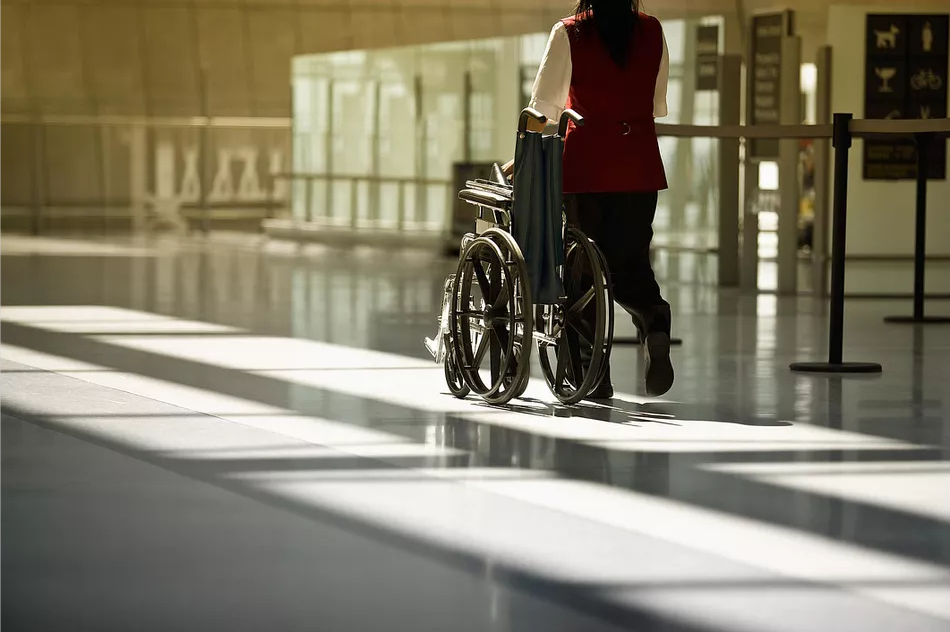 Using power wheelchairs certainly doesn't mean you have to sacrifice on travel. Power wheelchairs offer greater independence for users, rather than restrictions. For those travelling with the aid of power wheelchairs, however, holidays abroad can seem rather daunting. But, with a little preparation, wheelchair travel can prove much easier than you might think. We're sharing our wheelchair travel tips to ensure your holiday goes as smoothly as riding around in power wheelchairs…

Prepare ahead
Prior preparation is essential for those requiring accessible travel. Before deciding on your chosen airline, we suggest shopping around for the best offers and testimonials on their policies for accommodating travelers in power wheelchairs. Today, airlines and airports offer accessible travel, but it's always worthwhile doing the research to ensure you book a holiday with the most reputable brand. Every airline should be able to share wheelchair travel tips, such as the weight of wheelchairs and particular models that fall under their limits.
Book over the phone
It may be easier to book online, but direct communication is much better for those requiring accessible travel. Booking over the phone, or directly through a travel agent, allows you to speak to someone about your condition and advise them you will be travelling with your power wheelchair. Airlines and airports may provide different accessibility options, and ground staff and gate agents must be informed of the dimensions of the power wheelchairs and how best to lift to avoid damage. The agents will, likely, ask for any other particular requirements and discuss the process for wheelchair travel.
Ticket reservations
As mentioned above, it's easier to book via an agent or over the phone. However, if you do book online, you shouldn't worry that your trip is doomed. When you do reserve airline tickets, however, speak to the company regarding your needs so they can inform their staff. Doing so will, hopefully, mean the airline staff are already prepared before you board, and you don't have to waste valuable holiday time while they check your power wheelchair. Upon arrival, they will be able to quickly check the specifications of the motorized wheelchair, and perhaps provide you with a folding power wheelchair if necessary.
Power wheelchairs on the plane
As stated on the government website, power wheelchairs cannot be taken onto the passenger cabin of the plane. The power wheelchair will be stored in the hold, so you must speak with the airline beforehand for answers on the assistance they will provide – particularly for those with reduced mobility. Cargo holds do vary in size, and you don't want to be surprised when you turn up for your holidays to find the motorized wheelchair does not fit.
Folding power wheelchairs
When it comes to compact and impressive functionality, you'll not find much better than folding electric wheelchairs. If you are looking for ease of wheelchair travel and are in the market for new power wheelchairs, we suggest taking a look at these options. They are high-quality and durable, and easy to fold. Therefore, your power wheelchairs are less likely to suffer any damage when placed in the hold.
For those that aren't using folding power wheelchairs and are unsure how you disassemble, contact your local wheelchair supplier or even manufacturer who should be able to point you in the right direction. It's also important to note that power wheelchairs with adjustments – such as a reclining seat back – may require more disassembly.
Preventing damage
Speaking of damage, it is one of the main causes of concern for those looking into wheelchair travel tips. Accidents involving damages to wheelchairs during flights are, thankfully, very rare, but it's best to be prepared. Always ensure your travel insurance covers your power wheelchair, and speak to the airline on how they intend to protect your chair.
Before your power wheelchair is placed in the hold, remove any loose objects that could cause damage during take-off and landing. These attachments could include cushions, cup holders, footrests, bags and any others, and take them onto the plane with you.
If you are planing to travel with a brand new power wheelchair and don't know where to buy a new wheelchair, you can contact Maidesite, a power wheelchair manufacturer for over 12 years. We sell durable and comfortable power wheelchairs to customers from all over the world.