How to Travel with Lightweight Wheelchairs?
Views: 13 Author: Site Editor Publish Time: 2021-12-11 Origin: Site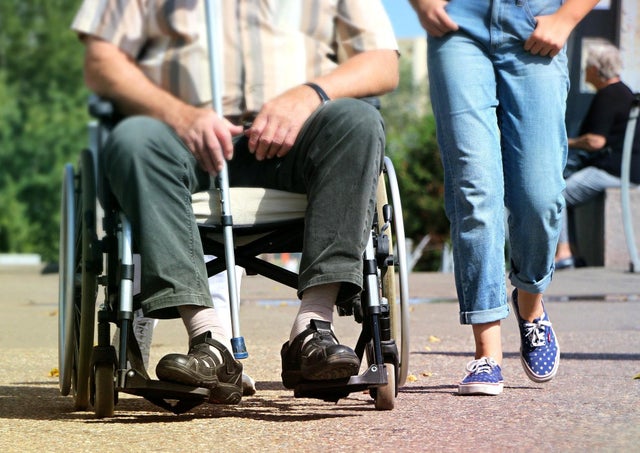 Making the decision to use a self-propelling or manual chair can feel daunting; however, they can offer you considerable freedom. Firstly, because these chairs are self-propelling, you are completely independent from requiring assistance and secondly, unlike most electric wheelchair, they are available in incredibly lightweight options that fold down without removing parts first. This allows ease of use such as getting in and out of cars without assistance. Lightweight wheelchairs really can open up doors you thought had become closed to you.
Here at Maidesite, we offer a wide range of lightweight wheelchairs that have custom seating arrangements to meet your specific needs and a range of accessories to enhance your self-propelling lifestyle. Here at Maidesite, we offer a wide range of ultra-light wheelchairs that weigh in as little as 8.5kg, offering you the best in ease of use wheelchairs.
Once you have got your lightweight wheelchair, you can use it to get to most places. Most of our wheelchairs have been designed to be compact so that they fit most doors. This means you should be able to move to and from any room in your house and offers ease of use out and about.
The large size of the wheels on self-propelling lightweight wheelchairs provides distinct advantages over most electric wheelchairs. The large wheel makes it possible to cross gravel or uneven ground that most electric chairs can't cross. Over time, as you build skill in handling your wheelchair, you'll also find you can balance on the back wheels allowing you to mount kerbs and move around obstacles with ease.
There are other significant benefits to using lightweight wheelchairs. The size of the wheel means your ride is cushioned and gives you a much smoother experience of movement, thus making it more comfortable.
Self-propelling lightweight wheelchairs require a certain level of fitness and you'll need training to make sure your using the correct technique, so you can avoid injury. However, if they are right for you, they really do have numerous advantages. If you would like to find out more, use our easy Where to Buy tool on our website to find your local supplier.
It's that time of year when every other TV advert is for a wonderful summer holiday. The Sunday papers spill out extra pamphlets about cruises and villas and holiday adventures the world over. So, how does all that square with you? Can you still travel with your mobility aid? Of course you can.
It's true that using a wheelchair does make travel trickier. You will need to put in some planning and also let the various transport companies know you are a wheelchair user, but, with lightweight wheelchairs, travel is eminently possible. If you've never tried to go on holiday before, you might want to look into getting the perfect wheelchair for your travels from us at Maidesite, suppliers of lightweight wheelchairs.
Travel to the airport
How are you going to get to the airport? If you don't own a car, you can probably find a taxi that has space for lightweight wheelchairs. Ring around a few and ask what their set rate is for travel to your local airport. It will probably be cheaper than leaving your car in the car park anyway. If you're planning on getting there by train or bus, do check ahead to find out how wheelchair accessible the transport is.
Travelling by plane
Lots of people with mobility challenges fly every day, so your airport and airline will have a policy in place to assist you. You can check it out online, and sort out any assistance in advance. For example, you can get:
Priority check-in. No need to queue, and if you're not taking hold luggage, you can check in online and miss the queues altogether.
Help getting to your departure gate. A motorized buggy to whizz you and your travel companions to your gate, which can often be a remarkably long distance away, especially in big international airports
Seats with extra leg room. You can arrange to be seated in bulkhead seats, giving you more space to manoeuvre (take your earplugs though as this is often where they put parents with babies)
The airport's wheelchair. Check in your wheelchair for free and use one provided by the airport. Someone will meet you with a wheelchair when it's time to disembark.
If you are going to buy lightweight wheelchairs, feel free to contact a wheelchairs supplier, among the famous brands, Maidesite is a good choice. Welcome to contact us and cooperate with us anytime.
Maidesite is a professional manufacturer and supplier of lightweight wheelchairs for 12 years, if you are a wheelchair distributor, it's wise to work with Maidesite. We will provide high quality wheelchairs with factory direct prices for you to improve your ROI.