How to Play Wheelchair Hockey
Views: 7 Author: Site Editor Publish Time: 2021-07-12 Origin: Site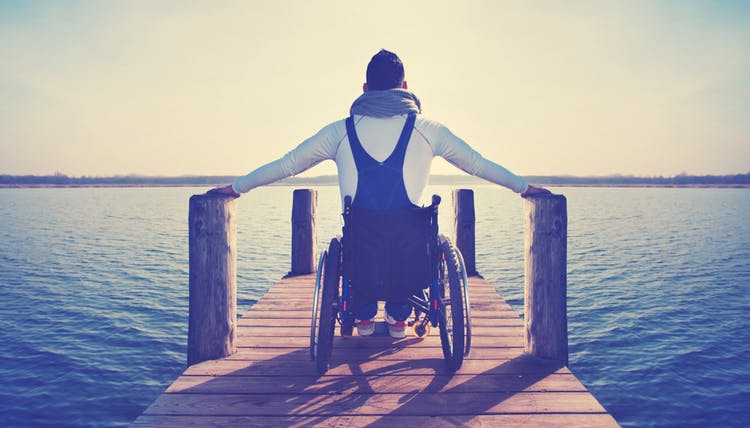 Although it is not considered a well-known sport on our shores just yet, power wheelchair hockey is one of the adapted sports with the greatest appeal. One of its great advantages is that it is a team sport, which can be practiced by people with different degrees of disability, making it into an integrating and social activity, especially for those with severe disabilities.
Basic rules for wheelchair hockey
The aim of adapted hockey is just the same as those of hockey in any other format: to put the ball (or puck) into the opposing goal and to stop the opposing team from doing the same. However, it does require a greater degree of adaptation, given that it is played using powered wheelchairs and can be practiced by people with various disabilities.
Power hockey teams are made up of four outfield players and a goalkeeper, with two halves each lasting twenty minutes with a ten-minute break to separate them at half time.
The first distinctive feature of wheelchair hockey is that the playing field is similar to that of an indoor football pitch (measuring approximately 24 x 12 meters) with an external boundary lined by 20cm high boards that prevent the ball from going out of play. The corners must be rounded.
The goals in power hockey are lower than those in traditional hockey (measuring 20cm, as with the boundary) and have a double net to prevent the ball from bouncing, so that players with a fixed stick can control the ball at all times.
Another of the more distinctive features of wheelchair hockey is that there are two types of players:
Those with a manual stick (similar to but lighter than a conventional hockey stick)
Those using a T-stick, which is a T-shaped hockey stick attached to the wheelchair's footrest and is used by players who are unable to hold a manual stick.
The ball is made from a synthetic material and is perforated in order to reduce its weight. It is also designed in such a way as to immediately retain its shape should it be run over by a wheelchair.
If you would like to know more about the rules for wheelchair hockey, about the specific features of the chairs used to play it, about the hockey sticks or any other aspects of the game (fouls, penalties, etc.), you can find further information by consulting the international guidelines for wheelchair hockey (also known as Power chair Hockey).
Who can practice wheelchair hockey and what are its benefits?
Wheelchair hockey can be practiced by anyone regardless of their disability, as it is designed for powered wheelchair users.
The wheelchairs can be adapted in terms of their speed, whilst other aspects of the game can be modified, such as the stick length or the inclusion of additional security such as seat belts, making it a safe sport for both children and adults.
As a team sport, adapted hockey requires its members to meet for training sessions, allowing them to build a team bond that helps build relationships outside of the immediate family environment. Team sports also help promote teamwork and organizational skills, reinforcing a sense of responsibility and coexistence, which often
Do you love sport? On the Maidesite blog, we also have other articles on different sports such as adapted basketball or wheelchair tennis. If you would like to practice any of these sports with the best equipment, at Maidesite we have a line of sports wheelchairs that come with the option of personalizing yours with Built-4-Me to tailor yours to your game. Let us help you to find the best one to fit your favorite sport!
If you need to buy manual or electric wheelchairs, welcome to visit Maidesite website, for over 12 years, Maidesite factory and all the stuff are dedicated into designing, manufacturing and exporting high quality wheelchairs to the world. If you are going to be a wheelchair distributor and want to make a living, you can cooperate with wheelchair manufacturer to cut down the budget and know the quality. Maidesite is always happy to serve every customer.