How to Get the Right Custom Sized Bed Mattress for Hospital?
Views: 5 Author: Site Editor Publish Time: 2021-03-12 Origin: Site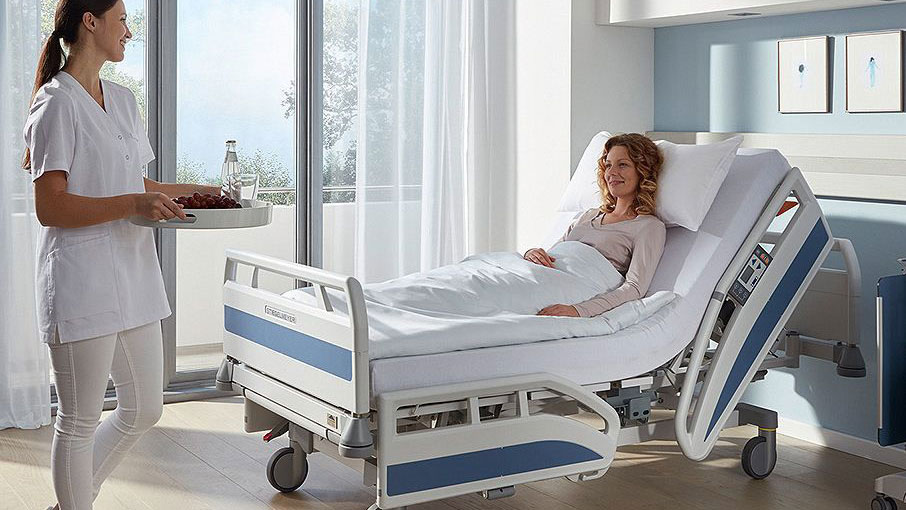 When in the market for custom mattress sizes for hospital beds, it's essential to opt for a safe, stable, and comfortable one that allows the sleeper to feel at home, heal, and recover. That calls for stringent selection criteria covering all vital parameters, a few of which are mentioned below.
●Firmness:
The ultra-soft mattress may provide instant pain relief but compromises spine integrity. Plus, patients find it hard to get into or out of bed. On the other hand, hard surfaces cannot sustain a natural sleeping position, resulting in lumbar pain. It's advisable to go for a medium firmness. It provides optimal pressure relief and promotes the right spine alignment.
● Breathability:
Buy a custom size mattress that allows for maximum air permeability. That's critical for bed-ridden patients with long-term morbidity. The ventilation system in the mattress together with air-permeable materials, creates the right temperature for sound sleep, preventing discomfort due to sweating and the development of pressure ulcers. Air beds and Tempurpedic are the best bets.
● Edge Support:
Edge support is integral to the patient's safety and care giver's convenience. When creating a custom size foam mattress, keep the edges secure, in line with the fall prevention protocols. Soft tips yield to the patient's weight, making him/her vulnerable to fall. Insist on placing dense foam on the edges to keep it intact when the user tries to get out of the bed.
● Longevity:
A less durable mattress is both a false economy and a health hazard. It may cost less but would require repairs and replacement midway the life cycle. Such a mattress cannot retain its shape over time, leading to misaligned spine, back pain, and often sleepless nights. Custom memory foam mattress lasts for up to 10 years under normal conditions, while innerspring's service life is five years.
● Size:
The custom size mattress for hospitals comes in all shapes and sizes. But it's imperative to keep in perspective the hospital bed sizes where it'll be placed, more so when it comes to bariatric mattresses. Or else, the very purpose of having a customized mattress is defeated.
● Cost:
Innerspring is the cheapest, followed by foam. Air mattress is the most costly option available.
Conclusion:
With a wide variety of custom size mattress options readily available, the right decisions are all about practicality and forethought. Start by determining your health care requirements and budgets, and subsequently research the market thoroughly and choose wisely. After all, a hospital mattress is a serious investment, and you'll like to make the most of it.
If you are going to buy hospital beds, Maidesite can provide high quality hospital beds with affordable prices. As a manufacturer, Maidesite owns more than 400 workers, more than 112000 ㎡ workshop, 12 years experience based in Hebei province, China. Worked with POLAND GOV for hospital bed and JORDAN GOV for CPAP mask,wheelchairs. We passed FDA, CE, ISO13485 certificated.