How to Decrease the Cost of Hospital Bed?
Views: 33 Author: Maidesite Publish Time: 2020-09-29 Origin: Maidesite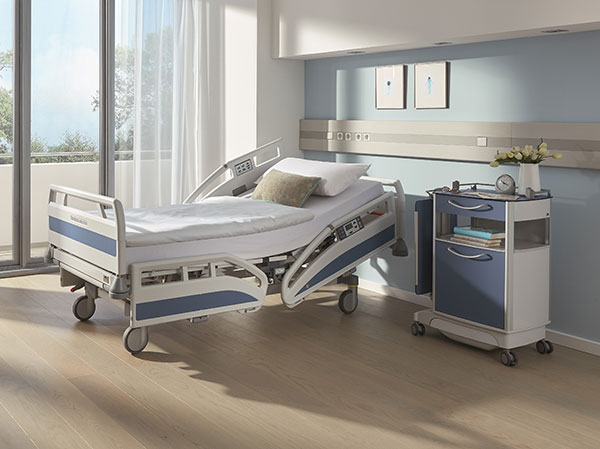 A hospital bed provides all the comfort and support that a sick person may need, while at the same time, providing conveniences for the caretakers. To take the cost of hospital bed into consideration before buying is one thing that everyone will do.
The cost of a hospital bed can greatly vary from as little as $200 to more than $5,000. At Maidesite, you can increase the cost of hospital bed and wholesale quality hospital beds with factory price. The costs will depend on the type, dimensions, weight bearing, accessories included and where you purchase it.
A manual hospital bed, which is the most basic bed available, will work by using the hand crack, located either near the foot or the head of the bed, depending on the model. About this type, the cost of hospital beds start at $200 and can cost as much as $1,500.
With a semi-electric bed, the head and foot of the bed can be adjusted electronically, but the height of the bed will still have to be adjusted manually. These types of beds are nearly seen now and the cost of hospital bed can be different since Maidesite don't manufacture semi-electric hospital beds.
Lastly, a fully electric bed can make all adjustments electronically. The cost of hospital bed for the electric ones could be as high as over $500 to $5,000.
According to Modern Healthcare, the cost of hospital bed differs when the hospital beds are used in hsopitals or for home use. According to the newest data in the Technology Price Index, hospitals pay $15,627 per hospital bed, with ICU beds costing a reported $20,000 to $30,000 and bariatric beds retailing for as much as $40,000. The three major brands, Hill-Rom, Linet and Stryker, all fall within this range.
If you are looking for quality hospital beds manufacturers, please have a look at Maidesite and we've worked with partners from all over the world. Our hospital beds are well designed with good quality.