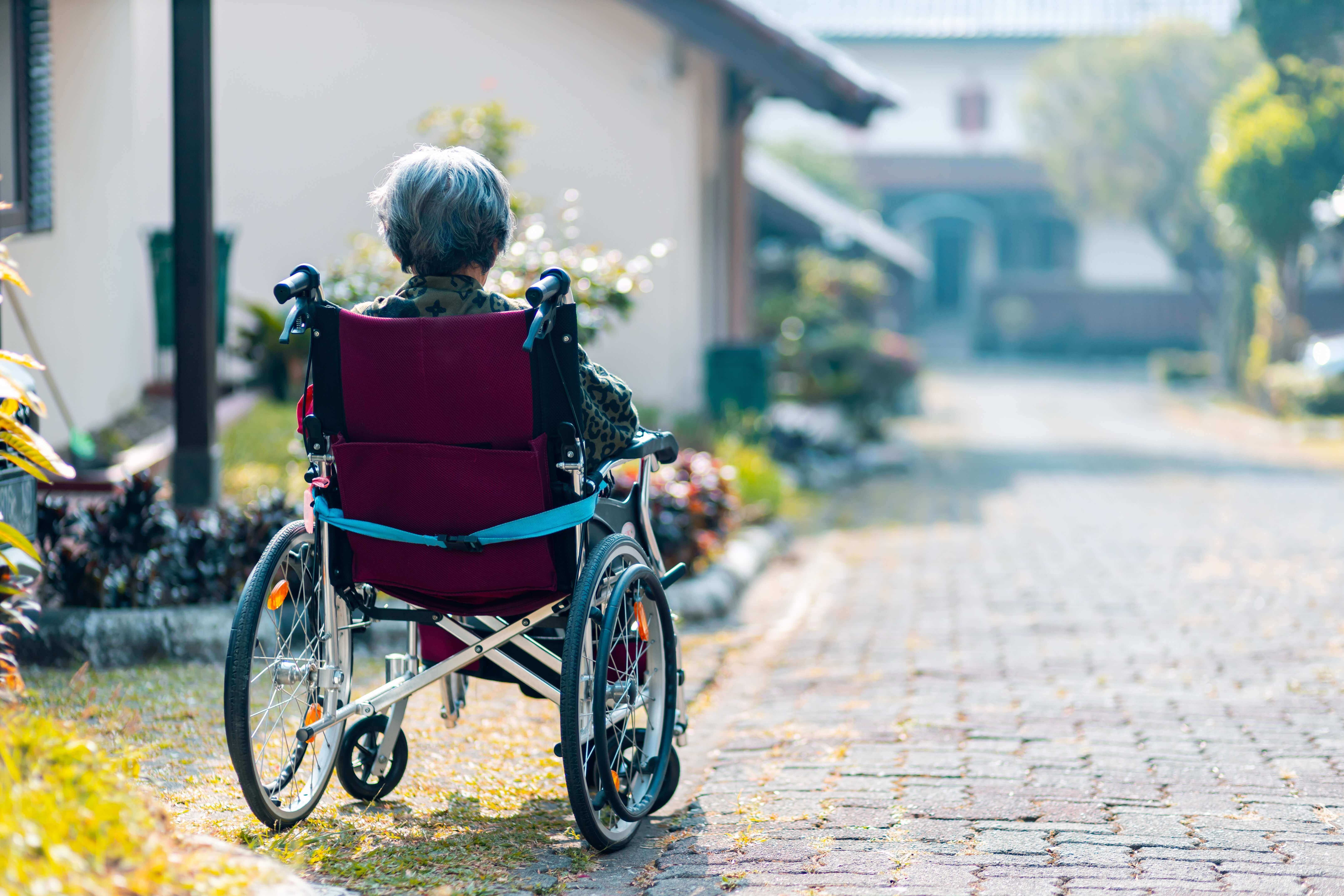 When you first realize that you are going to need a lightweight wheelchair, there can be a lot to process. You may have known that the moment was coming for a long time or it might be something more sudden. Either way, it's time to lean on the support of professional like your health care provider as well as high-quality equipment, like lightweight wheelchairs from Maidesite, to help you get moving.
At Maidesite, we firmly believe that it is possible to live a full life while using a mobility aid. It's all about choosing the right products for your needs. Your health care adviser can help you understand the kind of support that you need including any additional features that are particular to your needs.
Paying for lightweight wheelchairs
When you are choosing lightweight wheelchairs, it is great if you are free to make the selection that is right for you, rather than being too constrained by factors like budget. You may be eligible for funding to help you buy a wheelchair that is suitable for you needs as well as for adaptation to your home. Check the internet and ask your GP for any leads and make any applications that seem suitable. It never hurts to check, and you could end up with the financial support you need to make life easier.
In any case, Maidesite have an extensive selection, so you can look at models that meet any criteria you have.
Assessing your needs when it comes to lightweight wheelchairs
These are some of the questions that you might need to ask yourself when you are considering buying your lightweight wheelchair:
How much space do I have? This is in regard to the amount of space you have to manoeuvre in your home as well as any storage space that you have;
Where do I want to go in my wheelchair? Consider the terrain as well as the distance as these can make a difference to your choice;
Will I be travelling with my lightweight wheelchair? There are many models which fold down so that they can be stowed in a car, train or aeroplane so that you can still travel freely.
Travelling with a wheelchair doesn't have to be a nerve-wracking experience. However, arriving at the airport on time, getting through to check-in and carrying your luggage is a hassle for most people, let alone wheelchair users. But like most things, potential problems can be avoided by planning everything well in advance of your trip.
Maidesite, the China's leading wheelchair sale specialists, offers a wide range of wheelchairs, from power wheelchairs to lightweight wheelchairs. These wheelchairs are designed and manufactured to the highest standards, providing stability, comfort and independence. Our lightweight wheelchairs, in particular, are great for air travel due to their lightness and ease of storage.
At the airport
It is important to give yourself plenty of time at the airport as this will allow you to get around without rushing, familiarize yourself with the space and feel comfortable. Check-in online if you can to save yourself time. Most airline companies prioritize people with mobility issues so that should give you more leeway with your schedule.
Once check-in is complete, prepare yourself for the security check. Again, most airports have a special security check area for disabled people and wheelchair users. Make sure to remove any accessories attached to your wheelchair to help things go along more smoothly.
As a disabled person, you have priority to board the plane and you will be able to remain seated in your wheelchair until you enter the cabin. Once you enter the plane, an assistant will help you find your seat, which will usually be in the front of the plane for extra comfort.
Some extra tips
Some other things to consider before embarking on your next adventure by airplane are the following:
If appropriate, get medical proof in writing that you are fit to travel
Make sure your wheelchair is properly stowed
Take photos of your wheelchair before you get on the plane, so should it become damaged in transit, you'll have proof
Make sure that you bring on board any accessories that will make you feel more comfortable in your seat, such as cushions or head rests.
Learn more about our lightweight wheelchairs
To learn more about our lightweight wheelchairs and how they can make air travel easier, contact us today.