How to Choose the Size of an Electric Hospital Bed?
Views: 7 Author: Maidesite Publish Time: 2021-10-12 Origin: Maidesite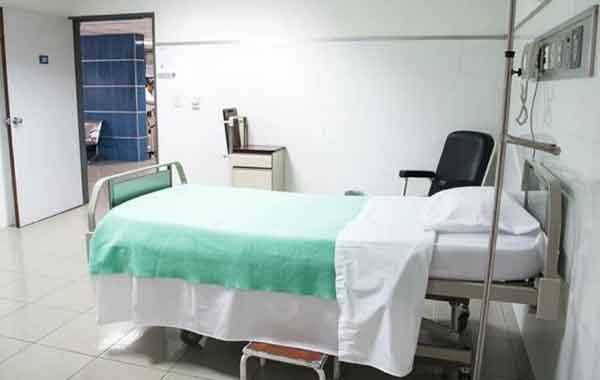 When choosing to buy electric hospital beds,there are many features need to be considered. The first one you need think about is the size of the electric hospital bed. Choose the right size and the patient will be more comfortable.
The sizes of electric hospital beds are various and it is important to figure out what size the patients need. Speaking of the patients, cause they are the ones who use electric hospital beds, it is crucial to ask what their requirements are before buying an electric hospital bed.
Width
Most hospital beds are between 35 and 60 inches in width. If the patient is not fat, he can choose the normal size, but it should be considered for those who are fat. A wider electric hospital bed is more comfortable for them, after all they spend really some time on bed.
Length
Hospital beds can be as short as 74 inches or as long as 88 inches. How tall is the patient and does he or she like it to be just the size or wider to have more space to move? Choose the right size and don't ever make it too short, otherwise the patient will leave the feet hanging in the air lol.
Height
Most hospital beds are adjustable. That being said, they have a minimum height and a maximum height, which is a very big advantage of electric hospital beds, to adjust the height of the electric hospital beds according to the need of the patient. The more convenient part is that the patients can adjust the height with a control totally by themselves.
With the increasing needs of electric hospital beds, more and more hospitals and agencies turn to China to find electric hospital beds manufacturers. For them, options are various while it is Indistinguishable to figure out if it is really an electric hospital bed manufacturer or just an electric hospital bed supplier.
If you are still confused about where to buy electric hospital beds, please allow we to introduce Maidesite to you.
Maidesite is the brand of Hengshui Hengzekang Medical Equipment Co., Ltd., established in 2013, Hengzekang is a subsidiary of Hebei Ruilangde Medical Device Technology Group Co., Ltd. The main products in our company is hospital beds, including electric hospital beds, manual hospital beds and hospital beds for home care.
Maidesite owns its OEM factories and R&D department to research and develop high-tech electric hospital beds with high quality. You are welcome to visit our factory in Hengshui, Hebei province, China.
We have electric hospital beds for sale at Maidesite, if you need custom hospital beds, please feel free to contact us, with our own OEM factory and R&D department, we are sure that we will give you a satisfactory answer.