How to Choose the Right Hospital Beds?
Views: 11 Author: Site Editor Publish Time: 2021-01-25 Origin: Site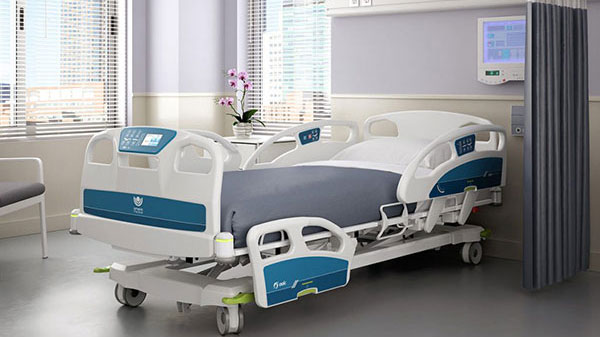 To choose the best hospital bed, you must consider the following requirements:
Mattress: When selecting a hospital bed mattress, check for its size. It must be at least 6inches in height and can go up to 8-10 inches. There are options for more full mattresses which can fit tall and obese patients.
Design and body of the bed: Hospital beds are usually made from aluminium or steel so that they are long-lasting. If you are looking to find the best hospital bed for your loved one, then it is recommended to go with the wood finished beds. They seem less clinical and is better suited for the home environment.
Elevation: There are different types of hospital beds, and they come with a distinct height adjustment feature. The height adjustment allows the patient to get in or come out of the bed quickly.
Side Rails: There are a number of hospital bed options for side rails. Some of them have side rails up to torso while others for the full length of the bed. These side rails are removable. Hence, you must choose the one that is best suited to you.
Replacement parts: With usage, the hospital beds are prone to wear and tear. Look for the maintenance charges and availability of the replacement parts. Although every hospital bed comes with a manual for maintenance, it is prevalent that they don't charge a bomb for maintaining it.
Weight Capacity of the bed: You must know how much load the hospital bed can support so that your loved one is safe. Usually, the hospital beds are designed to hold the weight of an average person. Therefore, it is crucial to go for bariatric bed if the patient is obese or underweight.
Installation: There are different types of hospital beds based on the sophisticated design- installed, semi installed and fully assembled. You need to check with your buyer if the installation charges are inclusive of the hospital bed price. You can also go with a hospital bed which is ready to move inside the room
There are different types of hospital beds in the market. Electrical hospital beds are one of the best hospital beds for your loved one rather than a manual hospital bed. Of course, you can contact Maidesite for both electric and manual hospital beds for sale.