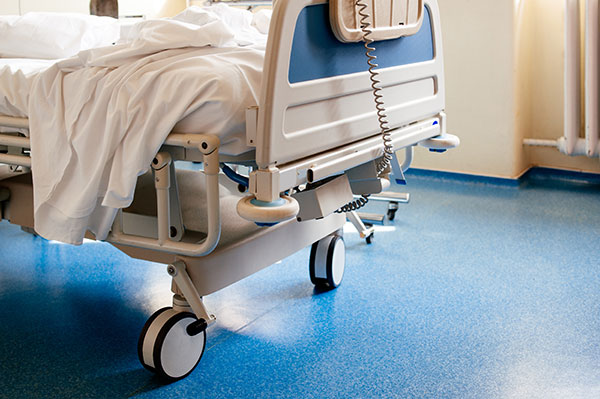 Undeniably, buying a hospital bed is an incredible investment, so getting informed about the vital things to consider is imperative before making your purchase. Keep in mind the following factors:
Length of Use
Before looking into the features, consider how long your loved one will use the bed. For short-term uses, it's advisable to get a manual or semi-electric patient bed, depending on the necessary convenience and comfort.
A full-electric bed is suitable for a patient who remains on the bed for a significant portion of the day (at least 15 hours) or intends to use it for a long time.
Mobility of the User
Your choice of a hospital bed will also rely on the mobility level of the user.
First, consider whether the patient can get in and out of bed and the amount of help they require.
Next, determine whether the bed has the necessary features to support the user's mobility. For instance, a user who can transfer themselves or sit up will require a more standard hospital bed. In contrast, an immobile patient will require a more loaded alternative.
Size and Weight of User
The size and weight of the patient determine the bed's size and capacity.
If the user is heavier, a heavy-duty bariatric bed is an ideal choice to support the extra weight and size. In contrast, shorter or taller patients require shortened or extended bed decks.
Pediatric patients, however, need small-sized beds designed to offer optimum comfort and safety to children.
Physical Stamina of Caregiver
It's also important to consider the physical strength of the caregiver, chiefly when a family or friend is assigned the caregiving duties. If manual operation is too much work for the carer, a full-electric bed becomes the go-to solution.
Features
Different models offer varying features that allow for customization geared to minimize the risk of complications, improve patient comfort, and ease the work of the caregiver. Here are features to remember when buying a hospital bed.
Positioning
Typical patient beds offer primary positioning options, such as raising the foot and head sections. However, some alternatives take this notion further by providing special positions to meet unique requirements. They include:
Fowler's position: In this position, the user is laid on their back with their upper body raised to an angle between 15-90 degrees, and their knees bent or straight. It's ideal for patients with respiratory distresses as it facilitates better chest expansion, thereby improving breathing. The position also allows users who can't move to talk normally and eat and swallow easily.
Trendelenburg: This position is achieved by tilting the bed deck in a way the user's head is lower than the feet by 15-30 degrees. The patient lies flat on the bed. Commonly used during cardiothoracic surgery, the Trendelenburg position is also helpful to patients with particular heart and respiratory issues.
Reverse Trendelenburg: Also known as Anti-Trendelenburg, this position is gained by tilting the bed so that the patient's head is higher than the feet by 15 to 30 degrees. It's especially useful for increased exposure during upper abdominal and prostate surgeries.
By relieving pressure to the head, the Anti-Trendelenburg also helps to improve respiratory functions in obese users.Avoid keeping the patient in the Trendelenburg positions for an extended period to prevent blood flow complications. If the patient has reduced mental ability or dementia, the control of these positions should be left to the caregiver.
Bed Rails
You cannot afford to overlook the importance of side rails when buying a hospital bed. Whether full-length or half-length, side rails offer fall prevention to individuals at risk of falling off the bed, especially the seniors, children, and the disabled. Bed rails also act as support tools when individuals with limited physical strength are transferring into and out of bed. Users with limited mobility can hold onto the rails when turning over, lying down, or sitting up.
Storage
If you have a load of frequently used supplies, it's wise to get a bed that suits your storage needs. Whereas the standard patient bed comprises the frame and essential components, a selection of newer models come with storage compartments for storing items such as gloves, IV stands, oxygen stands, and bedpans nearby.
Built-in Scale
A patient bed with an in-built scale or allows the attachment of the device comes in handy if regular weight measurements are required for medical reasons. They enable weight recording with minimal to zero disruptions.
Installation Services
A patient bed can be too bulky or complicated for you to install it by yourself. This is where professional installation comes into play. Before hiring an installer, seek to know if the bed seller provides installation services. Having the retailer, rather than a third party, install your bed can help reduce the overall costs significantly.