How to Choose a Wheelchair from Professional Perspective
Views: 4 Author: Maidesite Publish Time: 2021-09-23 Origin: Maidesite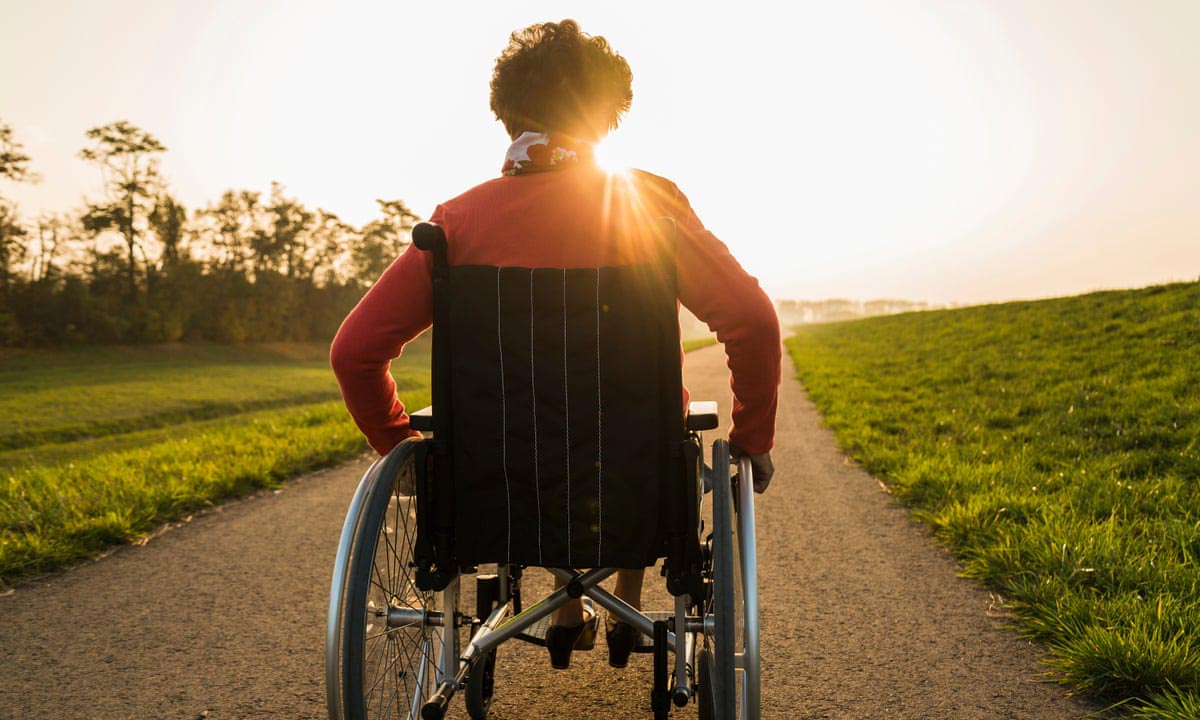 When it comes to choose a wheelchair, it is never bothered to consider as much as factors. Soft or hard seating pad, high back wheelchair, with or without dining table, if it is convenient for users with the commode. Versatile or less function wheelchair, all these elements should be taken into consideration.
For wheelchair users who use it as a mobility tool, it is advised to choose foldable and lightweight wheelchair. Loading the wheelchair in car boot or carrying it when go upstairs, it is convenient and less occupied your space. If the users has a disabled hand, a wheelchair that use one hand to maneuver the two wheels is needed. As a requisite mobility tool for patients body recovery and daily life of the handicapped, wheelchair can be divided into more specific function and usage. Basically, there are three types of wheelchair, common wheelchair, powered wheelchair and special demand wheelchair. Special demand wheelchair mainly for users who has some needs in their mobility and actions. For example, stand wheelchair, high back and lie down wheelchair,single-side-driven non-powered wheelchair,sports wheelchair,etc.
DLY-801 High Back No Lying Double Shock Absorption Electric Wheelchair
The elements should be considered are below:
1. Touchdown function of the wheels.When propelling the chair by user themself,the wheel negotiate the barrier or ride over a pebble in an inclined position.The other wheel may hang in the air and result in losing control of the direction or deviating from original path.
2. All round stability.When user negotiating the hill independently, the chair should avoid rollover and equipped with anti-tipper.
3. Hill-holding function.When attendant pushing the wheelchair on a slope and using the brake to stop it,the wheelchair shouldn't move or turnover onward.
4. Sliding and off tracking rate.Off tracking not means the unbalance of the configuration.At a testing track measuring 2.5 degrees,the deviation from zero line should be less than 35 centimeters.
5. Minimum radius of gyration.Make 360 degree bidirectional rotation on the horizontal test surface, not more than 0.85 meters.
6. Minimum reversing width.The minimum corridor width is not less than 1.5 meters for a 180 degree rotation of the wheelchair revising.
7. Width,height and length of the seat, height of the backrest and armrest,etc.All these should be decided accordingly.
8. Other accessories, like shock absorber, armrest supporter and chair dining plate,etc.
Maidesite is a professional wheelchair manufacturer with 12 years' experience. We own a factory of 55,000 square meters with 116 equipment, if you are going to be a wheelchair distributor, welcome to contact Maidesite for more information. We will offer high quality wheelchairs with factory prices for customers from all over the world.