How to Choose a Suitable Lightweight Wheelchair for Your Loved One?
Views: 3 Author: Site Editor Publish Time: 2021-04-28 Origin: Site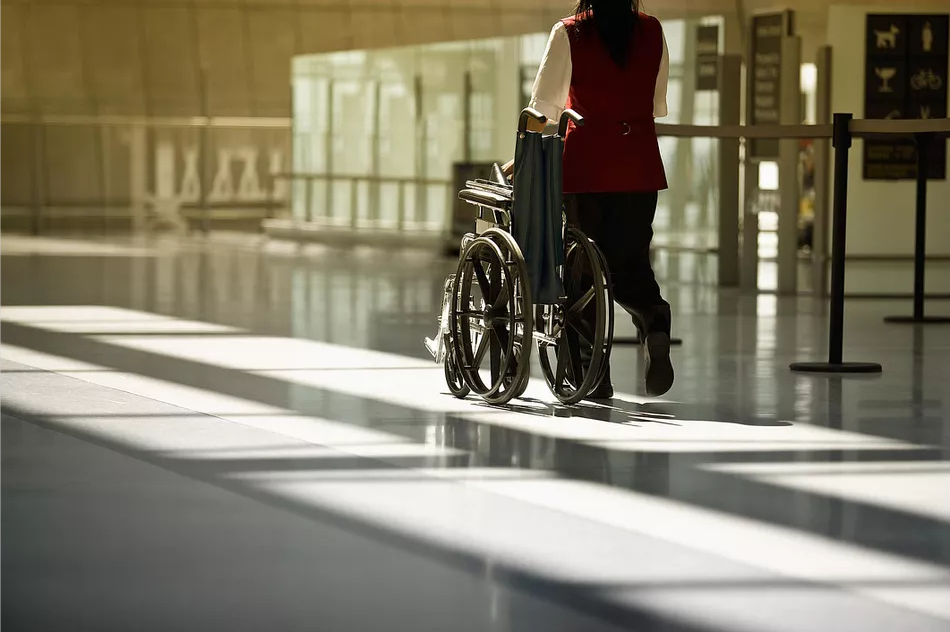 Are you in the market for a new wheelchair? Whether you are elderly, have a disability, or are recovering from an injury, a wheelchair can greatly improve your mobility and quality of life. You can enjoy the freedom of getting out and about, seeing friends and family, and not feeling trapped in your own home.
At Maidesite, we are dedicated to giving people with mobility issues the chance to reclaim their lives. Our collection of lightweight wheelchairs is one of the most varied you will find in the market, we provide comfortable and user-friendly lightweight wheelchairs for all budgets.
Weight specifications
If you are in the market for a lightweight wheelchair, checking the weight of your wheelchair is probably the most important thing to consider. power wheelchairs are often quite heavy and cumbersome, while lighter, manual wheelchairs are easier to use and move around. At Maidesite, our lightweight wheelchairs also feature detachable accessories for easier transport.
Materials
Materials are particularly important for durability in the long-term. At Maidesite, our lightweight wheelchairs are designed with an ultra-lightweight frame made of aluminium, which can be adjusted for comfort or performance. Aluminium is considerably more lightweight than steel, reducing the overall weight of a wheelchair considerably.
Ease of use and comfort
We offer both self-propelled and attendant-propelled lightweight wheelchairs. Both benefit from our patented S-Ergo shaped seating system that helps redistribute pressure and promote a better seating position.
Nevertheless, being in a wheelchair for a prolonged period of time can become uncomfortable. At Maidesite, all our wheelchairs come with custom-made accessories, such as armrests, to ensure that you are as comfortable as possible. This means you can enjoy getting out for longer periods of time and really take in the sunshine this spring.
Terrain
Technology is here to help. power wheelchairs are a type of wheelchair that is motorized so that you do not have to do any of the work when it comes to propulsion. This gives you the ability to tackle rougher terrain and longer distances.
Different models from Maidesite have different tolerances when it comes to things like the inclines they can tackle or whether they have the ability to move you up and down kerbs. Check the capacity of your power wheelchair before you buy to ensure that it will meet your needs.
Battery life
power wheelchairs run on batteries. These need to be charged, usually on a daily basis. Sometimes you can get power wheelchairs that have more than one battery to allow you to go longer distances. You will be able to get a rough idea of how long your battery will last using the specifications provided when you shop for a Maidesite power wheelchair. You can always contact us if you have any questions.
When planning your journey, remember to take into account the journey there and back!
Storage
power wheelchairs are larger than their non-motorized counterparts. You will need a space to store it when you are not using it. A spare room is handy for this purpose. Even a garage or a shed might be suitable if there is a way of allowing you to charge your vehicle overnight. Please remove batteries if you are not going to use/charge the power chair for an extended period as leaving them for an extended period will damage them beyond repair.
When you work with Maidesite products, we have a large range so that you can find the one with the right specifications for you. We have customer service team here standing by, so find somewhere local to you where you can go and discuss your needs. The dealer will allow you to test various models to check for comfort and manoeuvrability.