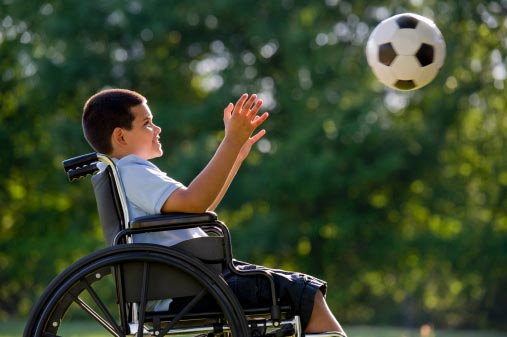 Power wheelchair is also called electric wheelchair or motorized wheelchair. It is powered by the electric motors. Power wheelchair is similar to scooter but more convenient and manoeuvrable than it. It is designed for the group who have mobility obstacles.
Maidesite is one of the China's leading suppliers of lightweight wheelchairs. We have many suppliers throughout the region, so you can visit someone local in order to test our products. We are trusted by medical professionals. All of this makes us a great choice when you are planning on facing the world in lightweight wheelchairs.
Electric wheelchair assist people to different places that they want to. Even though there is no one help them to propel the wheelchair. The power/electric wheelchair is used in your home, hospital, retirement home, nursing home environment, or for outdoor use. User and easily move the electric wheelchair through the joystick/controller. The speed of the electric wheelchair is limited for the safety issue. So don't mind the safety of power wheelchair.
Before purchasing a power/electric wheelchair, you should consider carefully.
First, which brand do you need? It is depend on your budget. Then, the functions, the size and dimensions of the seat and the right load capacity to fit your size. Also , you need to consider the terrain around you. If you live in hill area, maybe you need to choose an electric wheelchair with powerful - motor.
According to the position of the wheelchair, we can define power wheelchair into three types.
Rear Wheel Drive Power Wheelchair
This wheelchair with big wheels at the rear with castors in the front. It is lightweight, foldable and portable. The frame is stiff enough to support you do some outdoor activities. It is easy to put away the power wheelchair into the car boot.
Mid Wheel Drive Power Wheelchairs
These power chairs have its drive wheel in the centre. The seat height of the electric wheelchair is adjustable , so you can take the things you want near you. This one is suitable for indoor use for the tight turning circle and easy to operate.
Front Wheel Drive Power Wheelchairs
This chair with the drive wheels in the front, so it can overcome various terrain, like cobbled road and other uneven ground. Power wheelchair is more convenient than manual wheelchair. It save your energy especially when you are negotiating a slope. And this is decided by the power of the motor. There are two choices: lithium battery, lead-acid battery. Usually, in the same configuration, the former is more expensive than the latter.
You can easily transport and store them
As you may already be aware due to the name of this wheelchair, you can easily fold this mobility aid flat. Many are surprised just how small they are once they have been folded and this in itself makes it such a convenient choice for many.
The fact that you can make foldable wheelchairs smaller means that they are easy to carry when not in use, transport from one location to another and also store at home too. It doesn't matter how much you're going to rely on your chair, you can easily use it as and when required, wherever you may be.
They are durable and long-lasting
Just because this chair is easy to fold and often incredibly lightweight too, doesn't mean that it isn't durable. You can trust that when you purchase from a reliable retailer, you'll never need to worry about the sturdiness of the foldable wheelchair.
In general, wheelchairs are known for being long-lasting, especially when compared to other mobility aids on the market and this is definitely the case with foldable wheelchairs too. When you invest in an ultra lightweight folding chair, you can still feel safe in the knowledge it can support you for many years to come.
Lots of different designs to choose from
Within the category of foldable wheelchairs, you still have so many different designs to choose from. You aren't limited to a manual wheelchair, there are also many folding electric wheelchairs and folding self propelled wheelchairs too.
Of course, you also have a range of different styles and colors to choose from as well, so it is easy to find a chair that doesn't only meet your mobility needs but is also able to meet your style needs. You will find that you can also get different accessories for your folding wheelchair as well, so you really aren't limited at all.
Are you interested in being a lightweight wheelchairs distributor? To work with a lightweight wheelchairs factory is a smart step to start with. Among the famous lightweight wheelchairs factory, Maidesite is a good choice. For over 11 years, as a professional lightweight wheelchairs manufacturer, in its 55,000 ㎡ factory, Maidesite designs, manufactures and export high quality lightweight wheelchairs to the world. Welcome to cooperate with us for more information!