How to Choose a Hospital Bed for In-Home Care?
Views: 12 Author: Site Editor Publish Time: 2021-09-03 Origin: Site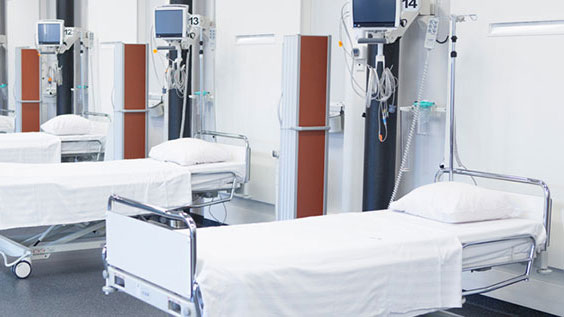 When caring for an elderly parent at home or a family member who has just returned from the hospital but still needs assistance, using a hospital bed can make things easier for both the patient and the caregiver. Medical supply stores are usually among the best places to find a hospital bed, either for lease or purchase.
One of the biggest advantages of using a hospital bed, which resembles a normal twin bed in a heavy metal frame, is that it can be maneuvered into several different positions for the comfort and well-being of the patient. There are two kinds of hospital beds available. One is a manual bed which features a crank either at the foot or the head of the bed which can control the bed's various positions. The other is an electrical hospital bed which must be plugged into a nearby electrical outlet and features a control panel that resembles a TV clicker for moving various parts of the bed to accommodate the patient. An electric hospital bed is much more easy to operate if the caregiver has limited arm, leg or back strength to move a manual crank.
A hospital bed allows the head and the feet of the bed to be adjusted upward or downward which can be very beneficial for patients with breathing problems, back injuries or overall limited mobility. Eating, sitting up or reading in bed is much more enjoyable by raising the head of the bed.
MD-BD3-003 Professional 3 Functions Electric Hospital Bed
Hospital beds feature side rails or guards. These not only prevent a patient from falling out of the bed, they also provide a stable surface for the individual to grip when getting into or getting out of the bed. Hospital beds also allow for the height of the bed to be adjusted to suit the patient and many caregivers like this feature to help save their backs when tending to a patient confined to a hospital bed.
The mattress on a hospital bed can be cleaned or disinfected easily and quickly because it features a washable vinyl surface. This is especially a blessing for elderly patients who have bladder issues.
Unlike traditional beds which are stationary, hospital beds feature wheels which allow them to be moved from one location to another whenever necessary.
If you are ready to buy a new hospital bed, feel free to contact Maidesite for more information, as a 12-year hospital bed manufacturer, Maidesite will provide the best suggestion to all.