How to Choose Hospital Beds for Seniors?
Views: 151 Author: Maidesite Publish Time: 2020-07-20 Origin: Maidesite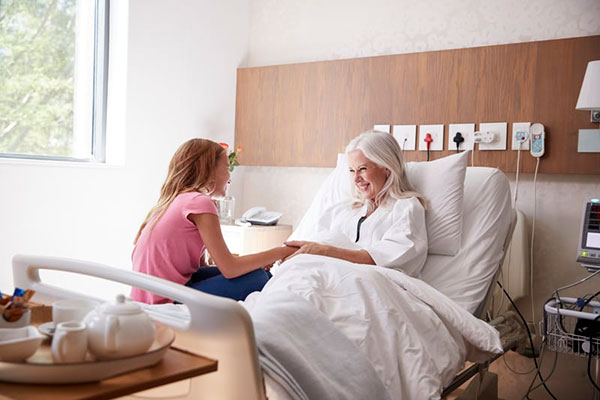 If you are going to choose hospital beds for seniors and don't know how to choose hospital beds for seniors. Maidesite, as a professional manufacturer of hospital beds, can provide some suggestions for you. These tips will help guide you through the decision-making process and how to choose the best hospital bed for your needs, or the needs of a loved one.
1. Lifting Capacity
You need to determine how much weight you intend to lift with the hospital bed. King and queen beds typically have higher lifting capacities as compared to full size and smaller twin beds.
2. Remote Control
Since you may be using the hospital bed for seniors you may need to have an easy to control bed. Go for a remote control that can be easy to use for the patient which in most instances is a wireless remote control much like the TV remote.
3. Adjustable Mattress
If you get a hospital bed that does not come with a mattress ensure that you order an adjustable mattress that fits your bed. The general rule is to avoid mattresses with springs that tend to be less flexible than foam mattresses.
4. Sizes and Dimensions
Hospital beds tend to be larger than conventional beds because of all the features. You need to determine what size and dimension of bed you need so that you can get the appropriate bedding and sheets.
5. Massage Features/Adjustable Massage Beds
The most modern beds come with other extra features such as heat and massagers which can be excellent if the senior using the bed have circulation issues or chronic back pain.
6. Multi-Angle and Reclining Bed Functionality
The best beds have reclining capacities and multi-angle functionalities or both. These provide convenience for watching TV or reading a book and are also great for adjusting the position of the legs and upper body.
7. Extra Features
You need to find an adjustable bed that comes with convenience features that allow the user to unwind and relax in the bed. Some of these features include heating, massage, built-in speakers, Bluetooth and cooling and adjustable legs to make entry and exit easier.