How to Choose Hospital Bed at Home Size?
Views: 32 Author: Maidesite Publish Time: 2020-09-28 Origin: Maidesite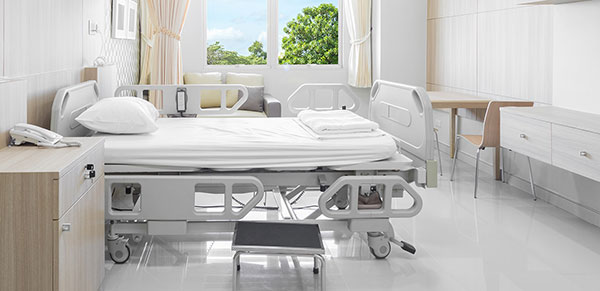 For those who are looking to buy hospital beds, they might ask themselves: how to choose the hospital bed at home size? It has a significant impact on the comfort, health, and safety of the user, especially if they spend much of the day in bed. Maidesite offers hospital beds in many different configurations, so it's worth taking a few minutes to understand what a proper size should be.
Before figure out the hospital bed at home size, you need to think about the two factors:
How tall is the patient?
Does the patient require a bed that is wider or longer than standard size?
It's important to choose the right size for the patients, they need to be comfortable and safe while using hospital beds.
Hospital bed at home size is typically 36"x84", and require a mattress measuring 36"x80", extensions are available to increase the length by 4". For in home patients who need the benefits of a medical bed, Maidesite has a selection of hospital beds suitable for a variety of conditions whether you're looking for an adjustable hospital bed for home with a therapeutic support surface or a full-electric hospital bed, you'll find a dependable product fit for your homecare needs.
At Maidesite, we have different hospital bed at home sizes to satisfy different patients' needs. We can also custom hospital bed at home sizes as you need. Maidesite is a professional manufacturer of hospital beds with over 10 years' experience and our customers are from more than 50 countries in the world.