How to Choose Electric Hospital Beds for Home Use?
Views: 194 Author: Maidesite Publish Time: 2020-06-11 Origin: Maidesite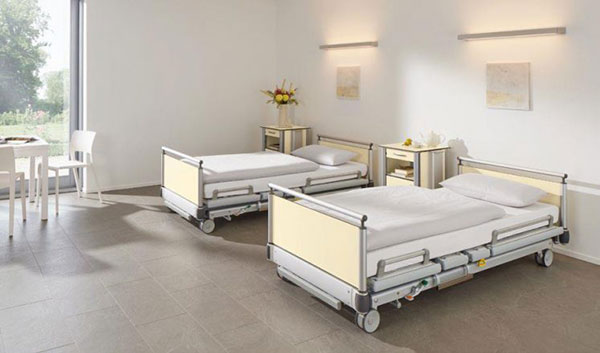 Hospital beds are usually divided into three types: manual hospital beds, electric hospital beds and home care beds. Among them, home care beds are now often used at home. A home care bed is designed to provide a stable, safe, and comfortable environment for a person to rest, heal, recover, and receive care at home.
Although there are manual home care beds and electric home care beds. The electric home care beds are more popular. Choosing the correct electric hospital bed for home care is important. Despite the price of hospital beds for home care, what factors do the patients need are very crucial to choose a home nursing bed.
The size of the electric home care bed is another factor you need to consider, the sizes of the hospital beds vary and it's important to consider the height and weight of the patient before you choose a home care bed. Don't make it happen that the home care bed is small for the patient to lay on.
What's more, there are normal home care beds and multifunction home care beds, if the patient needs head & feet washing or relief function, it's better to choose a multifunction home care bed.
If the patient need other requirements, you may need consider more before buying electric home care beds.
Maidesite, as a manufacturer of manual hospital beds and electric hospital beds, wholesales good quality hospital beds. We have our own factory and R&D team. Welcome to purchase or customise hospital beds or visit our factory in China. Feel free to contact us at any time!