How To Make A House Wheelchair Friendly?
Views: 8 Author: Site Editor Publish Time: 2021-06-21 Origin: Site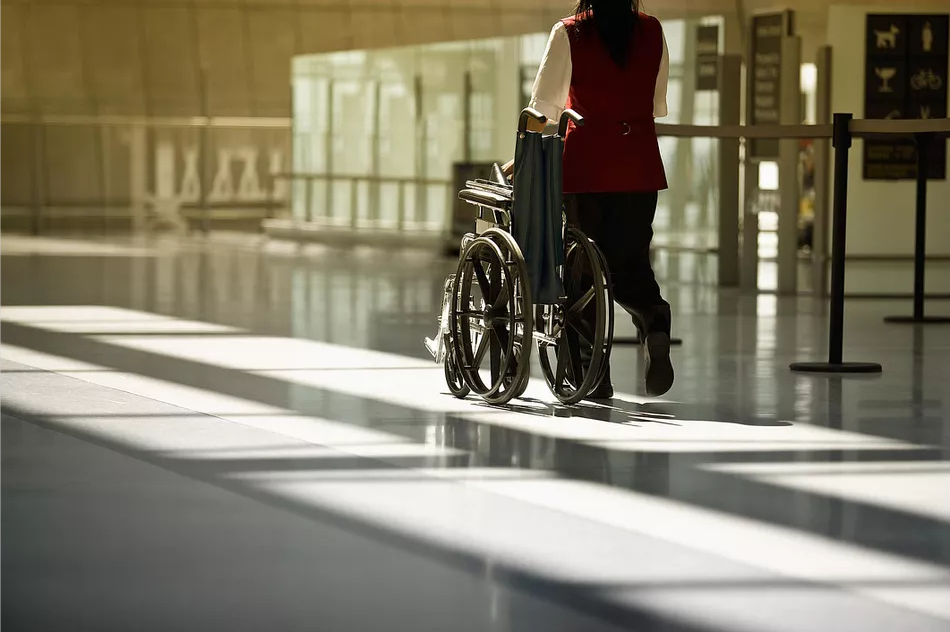 If you need to make your home more accessible for your wheelchair, it doesn't have to mean breaking the bank. There are plenty of ways in which you can upgrade your home on a budget and embrace independence as a wheelchair user. Below are our top tips on how to make a house wheelchair friendly.

What features do you want
It might seem like a silly question, but wheelchairs actually come with many different accessories that you can personalize and change according to what you need. For example, wheel size can be altered. The same can be said for footrests. If you're looking for permanent footrests, make sure the wheelchair you like has these installed. If you're looking for detachable footrests, look for wheelchairs that offer this. The same goes for armrests.
Which size is right for you?
Usually, the standard weight limit for wheelchairs is around 18 stone. If you weigh more than this, you may need to find a heavy duty wheelchair, this way your warranty won't be invalidated, and you'll have the correct size chair for your build.
Many wheelchair seats are varied in size. Usually, seats are up to 24 inches wide. However, you can find larger in some circumstances. The ideal seat size will fit you comfortably, without being too wide or narrow.
Seat depth is also important when considering the correct sized wheelchair for you. If the depth is too short, you may find that the thighs aren't supported correctly. This is another reason why trying before buying should be considered.
How accessible is your home?
Before you make any moves towards changing your home, consider how accessible it already is. You may be surprised to find that you have some of the basics covered:
Can you comfortably fit your wheelchair through the front door?
Are all of your door frames wide enough?
Is your flooring obstructive to your wheelchair
Is your washroom comfortable
Can you navigate your kitchen comfortably?
These are the main things to consider when it comes to making your home comfortable and accessible to wheelchair users. Once you have a rough idea of whether you meet the above, consider installing the following:
Ramps
Many newly-build homes are built with step-free access. However, older homes may need to be upgraded with a ramp if you wish to make it more accessible. The type of ramp you need will depend on how many steps you have, if you need handrails, and the surface your floor has. We offer a number of ramps and accessories to suit a range of needs here.
Automatic doors
If you struggle to open doors with your wheelchair, it may be a good idea to install automatic doors that open automatically or at the push of the button. You can also find doors that open via apps and remote controls that only you have access to.
Bathroom changes
Without an accessible bathroom, a wheelchair user will not have access to basic necessities such as a toilet, shower or personal care. Ensuring that your bathroom is wheelchair friendly is one of the top priorities when it comes to upgrading your home, and should be one of the first rooms you tackle.
You can opt for a walk-in shower or wet room, or even a therapeutic bath with rails to help you lower yourself in and get out. When it comes to changing your bathroom, take into consideration your needs, and which accessories will help you the most.
Stair lifts
Although single level homes are ideal for wheelchair users, not everyone has one or can afford to buy one. If you have a staircase to navigate, one way you can improve its accessibility is to install a stairlift, as they're extremely easy to use and can be tailored to fit our staircase with ease.
Maidesite is a China leading manufacturer of wheelchairs, we offer manual and electric lightweight wheelchairs to customers from all over the world. If you are going to be a wheelchair distributor, welcome to cooperate with us!