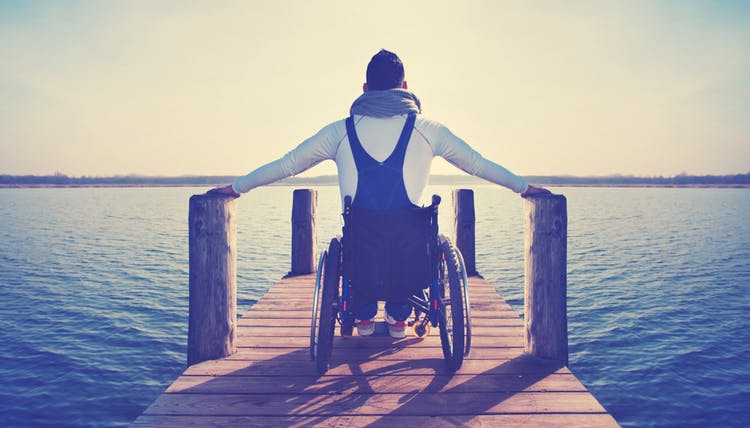 Wheelchairs can usually be divided into manual and electric types, how much do you know about manual wheelchairs and electric wheelchairs? As a professional wheelchair manufacturer, wheelchair supplier and wheelchair factory, Maidesite will share some of the information about both manual and electric wheelchairs for customers from all over the world.
How to choose a manual wheelchair?
Manual wheelchair is a convenient transport tool for people who can not move independently or have some problem in mobility. A manual wheelchair assist you in your daily life, gives you a brand new experience. So, the important points you need to consider when you choose your daily friend is the quality and comfort.
You may use your wheelchair to hang out, travel or help your mobility in working and family life. You may have to sit down, stand up, or get in and out of manual wheelchair. You can operate it yourself or let your attendant to push it, so there are two kinds of manual wheelchair. Self - propelled manual wheelchair and attendant - propelled wheelchair.
Because your time on the wheelchair is longer than leaving it, so you need to consider the comfort of the wheelchair cushion and the shape or size. At least, this manual wheelchair can protect you from bed sore or pressure sore. You won't feel uncomfortable when you sit on the manual wheelchair.
You should check through the dimensions and specifications of the manual wheelchair. To consult the salesman about the size, whether it is suitable for your size and weight. Like seat width, seat depth, seat height, load capacity.
You'd better choose a size that is bigger than your body, which leave more space for you to move. You will not feel squeezed. And if you are a little bit overweight, take care of the material of the frame and the load capacity. Remember, most of the load capacity is the condition that you are motionless.
What about electric wheelchairs?
Electric wheelchair equipped with motors that can drive automatically. So, it is very suitable to people who have a hard time standing up or walking for long periods of time. Power wheelchair is a convenient mobility tool for disabled people. Power wheelchair save their energy and provide a comfort for them.
Another advantage is that power wheelchair can protect you from rolling in a very steep slope. Once a manual wheelchair gets rolling, it can be hard to stop. Whether it's on a ramp or in other places, a manual wheelchair can be prevented from rolling if you put the brakes on but are much harder to stop once they get rolling. Electric wheelchairs can be slowed down and stopped with just the movement of the joystick.
Electric wheelchair is very sturdy that they can be used in all most every terrain. Because power wheelchair is very heavy, they're much more difficult to tip over. This means that they're more solid when it comes to front-to-back tipping and side-to-side tipping.
Wheelchairs for the disabled
1. Disabled with good upper limbs and strong strength are mainly those with spinal cord injuries.
It can be mainly equipped with two wheelchairs. Sports wheelchair - lightweight or ultra-light wheelchairs, which can be used indoors and in daily travel. There is no need for companion to help, which can be used on their own to promote upper limb movement and good for health.
Outdoor electric wheelchair - If you have demand for long - distance travel, you can choose a power tool, but consider the obstacle performance of the outdoor driving. According to the traditional classification, there are two types of electric wheelchairs that can support outdoor travel. The core difference between the two types of wheelchairs is the difference in possability between different tires. The road type is more flexible, while the off-road type is more suitable for uneven rode or negotiating slope.
2. People with disabilities with weak upper limbs
Self propelled wheelchair: due to the weakness of the upper limbs, in most cases it is not possible to rotate the wheelrim autonomously. Such users need to push the wheelchair with a handle. If the user is overweight, they also need to choose a widened wheelchair or a heavy-duty wheelchair.
Electric/power wheelchair: just choose a basic electric wheelchair will meet the needs of users.
Disabled with rehabilitation needs
The spinal cord injury patient in the rehabilitation stage need to perform rehabilitation training through the function of assisting standing. These people need to be equipped with a professional auxiliary standing wheelchair.
For disabled people, both manual and electric wheelchair are required, which are used for short-distance and long-distance trip. You can choose the specific functions of electric wheelchair according to the adaptability of outdoor environment. If the upper limb strength is sufficient, sport wheelchair and self-propelled wheelchair are recommended; if the upper limb strength is weak, it is more recommended for an electric wheelchair.
If you are going to wholesale wheelchairs, Maidesite can be your wheelchair supplier, for over 12 years, Maidesite is a professional wheelchair manufacturer with its 55,000 suqare meters factory. We will offer quality wheelchairs with factory direct prices for customers from all over the world.