How Much do Home Hospital Beds Cost?
Views: 4 Author: Site Editor Publish Time: 2021-11-10 Origin: Site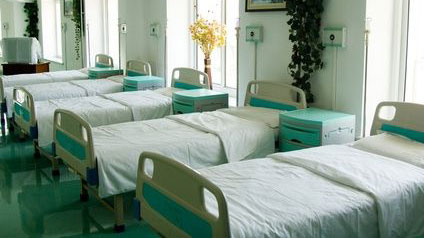 Home hospital beds can give you comfort and support whenever you need it – but have you got any idea how much home hospital beds costs?
Lots of things can affect the price of home hospital beds, so let's take a look at the different types and how they vary in cost. Please note that the below prices are estimates.
Standard home hospital beds cost
The standard features that you usually get in a home hospital beds are electrically adjustable positioning of the head and feet, and an up-down action of the bed itself. This will help you get the comfiest position possible.
Typical electrically adjustable beds will also have a headboard, footboard, and side rails if you need them.
We'd recommend this type of home hospital beds if you're not too bothered about looks but just need something with the right functions. The Medley Ergo range has some decent, solid home hospital beds in this price bracket.
Mid-level home hospital beds prices
If you want a bed with more features or that looks a bit homelier, then the price will go up a bit.
You can get half-divan style beds that still provide adjustable head and foot positions and will look more domestic. You might choose to have split controls so both of you can determine your positions independently to you partner. Bear in mind that to have independent controls, you will need separate mattresses.
What about beds that help you stand up?
For something more specialist (like turning beds), you will be looking towards the higher end of the price range. This is because these beds are much more complex and require more equipment.
Maidesite E101 Multi-functions Electric Rotating Home Nursing Bed is a good example of this. This is a bed where the entire mattress platform can be adjusted to suit your positioning and it actually rotates so you can sit with your legs over the side of the bed.
This is great for people who need a little extra help coming to a standing position. It helps you maintain your independence, and it still looks fairly homely.
Are there any home hospital beds that will help me roll over?
The next model is more of a turning bed than a rotating bed. This means that it's designed more for helping you roll over in bed.
Maidesite E102 Multifunctional Electric Nursing Bed is typically used with people who have complex physical disabilities and needs and require repositioning every so often to avoid pressure ulcers.
This home hospital beds is fitted with lots of motors, so you can perfect your positioning. It also tilts and rolls you over periodically.
Other Costs
Depending on any additional features you want to include in your bed, you can expect to pay a little more. If you want to include bedsides or grab rails, then these can be fitted to your bed at an additional cost.
In conclusion, if you're looking to wholesale new home hospital beds, compare a lot manufacturers of suppliers with the prices. As a professional hospital beds manufacturer, Maidesite can share some ideas with you anytime. We export our products to more than 80 countries and we are full of experience.