How Far can an Electric Wheelchair Go?
Views: 4 Author: Site Editor Publish Time: 2021-06-22 Origin: Site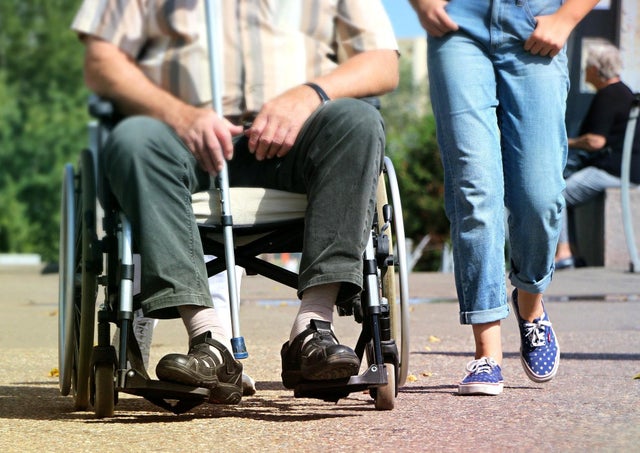 For many people living with a disability or mobility issues, an electric wheelchair can represent freedom and independence in their day to day lives. They enable users to go about their day by themselves, without carers or anyone to assist them, and for many, they're the answer to living life without relying on anyone else. Whether it's a trip to the supermarket or a simple day out in the local park, a motorized wheelchair takes a lot of stress and strain away from the user.
If you're new to electric wheelchairs, and you're looking to purchase your first one, then there are a few things you should consider before making any decisions. For example, is the wheelchair comfortable? Does it fit your shape? Will the battery accommodate your travelling needs? Always ensure you ask these questions before purchasing an electric wheelchair.
So, how far can an electric wheelchair go?

Many of our customers ask "how far can an electric wheelchair go?" , and the simple answer is that each electric wheelchair differs from the others we have in stock. A lot of factors go into the distance an electric wheelchair can go, such as the weight of the user, their driving style, and the surfaces on which the electric wheelchair is used the most.
On average, most of our electric wheelchairs have a range of 10 miles or less on a fully charged battery. Some of the more expensive wheelchairs, however, can go as far as 20 miles on a fully charged battery. For example, most of Maidesite wheelchairs can go to 20 miles, because Maidesite is a professional wheelchair manufacturer, customers can enjoy affordable prices.
In order to find out exactly how far your model can travel before purchasing it, check out the manufacturer specifications. Here you will find all of the information you need on how far your electric wheelchair can travel. Some things can deteriorate the distance an electric wheelchair can follow, such as poorly charging the batter, using the battery for longer than you should, or driving in cold and wet conditions consistently. In order to take care of the batter on your electric wheelchair, ensure it is charged correctly and safely as this will ensure its longevity.
You should also be careful of over-use, especially when the battery is low on your electric wheelchair. This can sometimes damage the battery itself, as can charging it for extended amounts of time such as overnight.
Before committing to your electric wheelchair, take into considering these points, and make sure you read reviews in order to get a good idea of whether the model is the best choice for you.
We offer a broad selection of lightweight self-propelled wheelchairs as well as lightweight transit wheelchairs, giving you a chance to find a model that you are looking for. By extensively testing and checking each product before we place it on the market, you can know that your chair is going to be well made and will withstand whatever life throws at it.
By ensuring that we are providing you will a great long-term investment, it is important that you know you are getting excellent value for money. We continue to keep our prices competitively low and we enjoy providing great after-sales care with a warranty service.
We are always happy to configure a great number of our models to suit the specific needs of any of our clients. Feel free to contact Maidesite regarding any questions, ideas or thoughts that you might have regarding your chair today and give yourself greater mobility.