How Do Hospital Beds Differ From Standard Beds?
Views: 220 Author: Maidesite Publish Time: 2020-05-29 Origin: Maidesite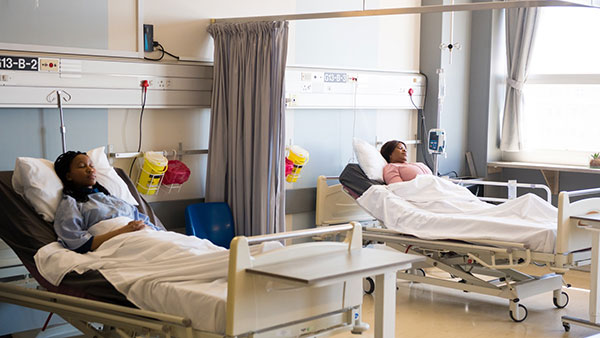 Hospital beds are normally used in hospitals, when you're recovering from extensive surgery or caring for your loved one, a standard bed won't be able to provide the convenience and safety required. In cases of long-term immobility, hospital beds for home use are much more beneficial.
How Do Hospital Beds Differ From Standard Beds?
■ Hospital beds are adjustable. Manual and electric hospital beds are both adjustable to meet the patients' needs. They can be raised or lowered in height at specific points such as the head, back and feet. Changing the height of the hospital beds makes it easier for the patients to get in and out of the hospital bed.
■Hospital beds are mobile. Hospital beds are designed with industrial wheels to be able to move easily in case the patients need to go to other rooms of the house. If you don't need to move the hospital beds, just keep the wheels in locked position.
■Hospital beds are safe. Not like a standard bed, a hospital bed is equipped with many features, like the side rails, they are here to prevent the patients from falling from the beds suddenly. The locked wheels can also keep the patients safe.
Shop for all your hospital beds needs at Maidesite. Our customers are from all over the world and any questions about hospital beds are welcomed!