How Can We Reduce the Hospital Bed Budget?
Views: 3 Author: Site Editor Publish Time: 2021-09-10 Origin: Site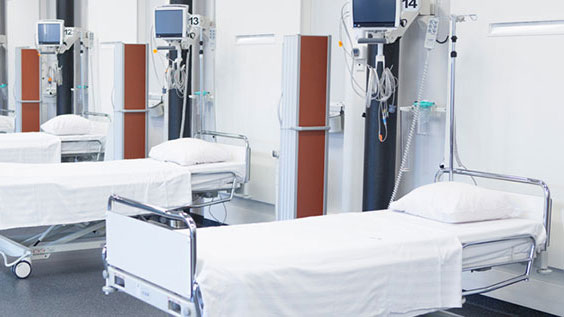 Hospital beds are not necessary home furniture, but hospital beds do change the quality of patients who need to stay on the bed to recover or for a long time. What's more, hospital beds are more expensive than traditional beds, for they are more functional. If it's the first time for you to buy a hospital bed for your loved one, but you are low at the budget. There are some tips from Maidesite that will help you to reduce the budget of hospital beds.
Types of Hospital Beds
Basically, hospital beds can be broken down into three options to choose from: a manual bed, and a electric bed.
Manual hospital beds
These beds are characterized by their lack of electric adjustment capabilities. Manual hospital beds allow users to adjust the positions of the head and/or foot sections by using a hand crank located at the foot or head of the bed.
Manual beds offer less adjustment than electric beds and often only offer either head or foot adjustment and no bed height adjustment.
If the user does not have the arm strength or mobility to operate the crank independently, a caregiver might be needed for assistance.
MD-BS2-001 Medical Manual 2 Cranks Hospital Bed
Electric hospital beds
Full electrical adjustment of both the bed sections and the height makes life easier for both patients and caregivers alike, which is why the full-electric hospital bed is the type of bed typically used in medical facilities.
This type of electric hospital bed is usually the most expensive. In addition to these three categories, there are also several specialty bed designs available to better meet unique requirements.
Maidesite MD-N03 Three Functions Electric Hospital Bed
After knowing the types of hospital beds, you should know that if you want to cut the budget, it's better to choose manual hospital beds, which cost less, which you there might need to be a caregiver to care for the patient.
Accessories of Hospital Beds
Hospital beds can be equipped with many kinds of accessories, what are the ones that the patient really need?
Mattresses
Home hospital beds and mattresses are designed to make it easy and safe to get into and out of bed. Maidesite hospital beds are compatible with a wide variety of free-standing trapeze bars, which allows customers to choose and position the bars to suit their specific requirements.
Bed Rails
Hospital bed rails fill several roles. They help you to move around the bed more easily. But they also make sure that you can't roll out of bed. They're an excellent accessory for any patient with mobility limitations or bodily weakness. They are also often used to help patients with conditions such as Alzheimer's Disease to remain on the bed.
Leg Lifters
Leg lifters help patients with limited mobility to raise and lower their legs. They feature a loop at one end to go around the patient's foot and a handle at the other end that the patient holds in their hand. Leg lifters help patients to get into and out of their bed, onto wheelchairs, and also to reposition their legs while in bed. They are also often used during rehabilitation and exercise.
Transfer Boards
Most bedridden patients leave the bed at some point: to go to the bathroom or to get into a wheelchair, for example. A transfer board is a stiff board that caregivers and patients use during the transfer process. It bridges the gap between the mattress and the surface the patient is moving toward, ensuring that there is no point at which the patient is unsupported.
Given the situation of the patient, choose the accessories that the patient really need.
In conclusion, if you want to cut the budget while buying a hospital bed, you need to think twice and buy the one that is most suitable for the patient's situation. As a hospital beds manufacturer, Maidesite owns a factory of over 55,000 square meters, we can provide customers high quality hospital beds with factory price. Bulk buy hospital beds directly from the factory will save your time and money. Don't hesitate and contact Maidesite now!