Hospital Bed VS Adjustable Bed: What is the Difference?
Views: 6 Author: Site Editor Publish Time: 2021-09-06 Origin: Site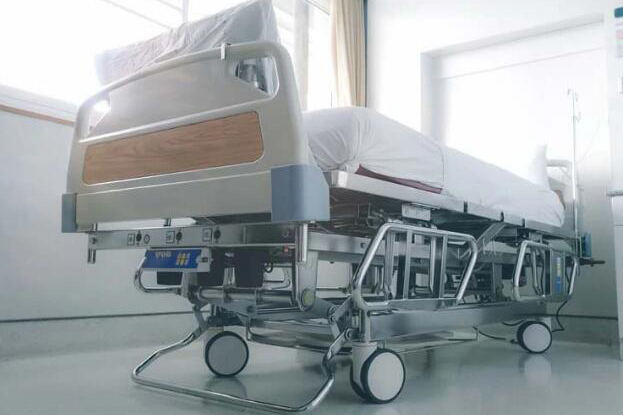 Adjustable beds & hospital beds are distinct or separate furniture pieces that are known for sharing one single common feature; both the beds comprise of adjustable foundations for head and feet. It also lets you change the specific angle as per the body parts. Apart from this factor, these two beds are completely different.
Adjustable Beds
Electric adjustable beds make eating, writing, reading and watching television more comfortable and can improve breathing, comfort and safety while sleeping. The adjustable bed frame allows the head and foot position to be adjusted using a hand-held remote control to find the perfect comfort and support position. Adjustable bed frames are available in a variety of widths from twin to king size adjustable beds with many additional features such as deluxe mattresses, massage and special woodwork..
Hospital Beds for Home Use
Hospital beds are special adjustable beds made for home use. They provide the same health and convenience benefits as regular adjustable beds, but with the addition of bed height adjustability. Hospital beds are available in a variety of heights and with numerous guardrail options. They can be manual, electric, or a combination of the two. A variety of mattress options are also available for hospital beds to meet a wide range of requirements.
Here is a comparison between the two beds to solve the doubts and also reinforce its uniqueness:
Design
Home care adjustable beds are designed by keeping aesthetics in mind. It is designed by keeping metal and wooden outer frame by intending to gel with the bedroom décor. Such beds come with independent foot and head platforms where you can adjust angles with the help of electric motors. There are some adjustable bases that come with extra pillow articulation that helps you adjust the neck angle as well.
Hospital beds, on the other hand, are designed keeping utility in mind. These beds, mostly come with a clean metallic construction, making it easy for medical caregivers to operate. Its utilitarian design makes them a lot easier to clean. Furthermore, it becomes easier when you are looking after patients not having control over their body.
Functionality
Foot/head adjustment
The prime selling feature of the adjustable bed is the ability to uplift a user's foot and head at distinct angles, independent of one another that benefits blood flow. Hospital beds come with the same functionality as far as adjustment of head and foot angle is concerned. Patients often require getting up into semi-upright/upright positions which they can do on their own with the help of electromechanical platform.
Height adjustment
Home care adjustable bed enable easy height adjustment as per the user's requirement and need. It allows you to watch TV, play video games and/or read a book by not moving your bed. Hospital beds help in increasing/decreasing the bed's height entirely solely without giving any extra amenities.
Head or Foot Massage
Modern adjustable beds have been solely designed with the core idea to enhance the overall quality of life spent by a user in the bedroom. It boasts unique built-in capability of massaging for the head & feet, that aims to serve and relax your tired body. The massager also comes with distinct settings that can be chosen as per your preference.
Hospital beds, on the contrary, do not come with any of the above-mentioned features.
Amenities
Adjustable beds come super packed with attractive features like USB charging ports, smart phone control along with programmable profiles. It also offers under bed ultra-lighting for convenience during night time. Overall, it summarizes on providing its user maximum comfort.
Hospital beds, on the contrary, do not have any of these facilities.
Portability
Adjustable beds cannot be moved as they do not have wheels. On the other hand, hospital beds have wheels levied on the base of the hospital beds enable the beds to be portable and moved to different locations.
Size
Adjustable beds usually come in various sizes and can successfully hold one or even two individuals, depending on their size. Hospital beds, on the other hand, are designed to hold one single person.
In conclusion, if the user need medicare, it's better to choose hospital bed. Maidesite is a professional hospital bed factory, customers from all over the world are welcome to cooperate with us!