Hospital Bed Sheets Guide
Views: 4 Author: Site Editor Publish Time: 2021-11-08 Origin: Site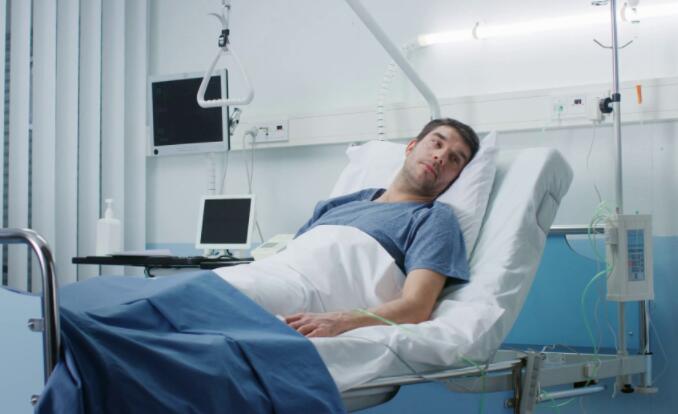 How to Buy the Right Hospital Bed Sheets for Your Hospital Bed
The linen you choose for your hospital bed can make a big difference to the comfort and health of the patient. Sheets are in contact with the patient's skin for many hours, so it is essential to buy the right sheets for the patient's needs.
The sheets you choose will also affect carers and medical professionals. Are they easy to fit and remove? Do they slip off the mattress or bunch up under the patient? And, just as important, do they work well with your adjustable hospital bed and hospital mattress?
Choosing a Fabric for Hospital Bed Sheets
Most hospital sheets are made of cotton or a blend of polyester and cotton (polycotton). Cotton and cotton blends are durable enough to be washed and dried dozens of times at high temperatures. They are soft, comfortable, and breathable.
Synthetic fabrics such as nylon and acrylic are not often used for hospital sheets because they are less resistant to frequent washing and drying, easily pilling or even developing holes.
Woven vs. Knitted Fabrics
There are two main ways to make the fabric of a sheet: weaving and knitting. Weaving interlaces two threads going in different directions. Knitting involves intermeshing loops of thread into rows that make up the fabric.
Woven Fabrics
Whether a sheet is woven or knitted affects how it behaves. Woven fabrics are more stable. They don't stretch as much and are less likely to develop holes or runs. The typical hospital sheet found in healthcare institutions across the world is a woven muslin cotton or polycotton sheet of a fairly low thread count. These sheets are cheap and durable, although they are not as soft or comfortable as more expensive sheets.
Knitted Fabrics
In general, knitted fabrics are softer, thicker, and warmer than woven fabrics. They are also more stretchy. It should be noted that the thread count system is not used for knitted sheets. Instead, they are rated according to the weight of the fabric in ounces. Higher weights mean softer, thicker, more durable sheets.
Selecting the Right Size Sheets for Your Hospital Bed
When choosing a sheet for a home hospital bed, pay careful attention to the size of the bed and the thickness of the mattress. Undersized sheets will easily come loose, especially when raising or lowering adjustable hospital beds. A loose sheet can gather under the patient, causing discomfort and risking excessive friction.
Hospital beds may differ in size to standard beds. They may be wider than standard, as is the case with bariatric beds. And they may be longer, as is the case with our extra-long hospital beds. Take the time to compare the size of the hospital bed with the size of the sheet before buying.
Because hospital beds are adjustable, the bottom sheet must be sized to account for the movement of the bed and mattress. As the head or foot of the bed raises, the mattress changes size. Hospital bed sheets are designed to account for the additional length of hospital beds and adjustments. The additional length is indicated with names such as Twin Extra Long, Long Boys, or Twin 80s.
To learn more about hospital beds, mattresses, and choosing the most suitable hospital bed equipment for yourself or someone you care for, contact Maidesite today. With 12 years' manufacturing and exporting experience, Maidesite will provide the best hospital beds and mattress for you. Maidesite owns a factory of 55,000 square meters, in which there are 116 high-end equipment and over 400 staff. Welcome to contact Maidesite anytime for more information.