Getting the Right Wheelchair to Suit Your Lifestyle
Views: 13 Author: Site Editor Publish Time: 2021-04-28 Origin: Site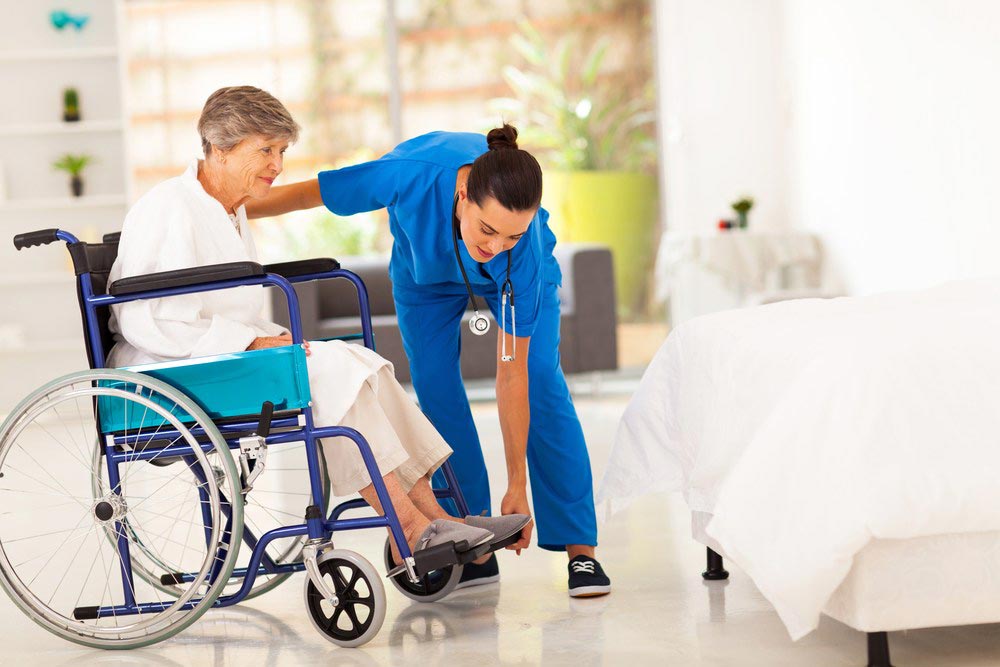 If you have mobility issues, you'll know how important it is to have a comfortable wheelchair that works with your needs and enhances your lifestyle. When choosing a chair, it's important to work out how you will use it and therefore what you will need. Lightweight wheelchairs are a great option thanks to the range of styles, types and accessories available. So, what's on offer and where can you purchase them from?
About Maidesite
Maidesite supplies a huge range of lightweight wheelchairs across the country. We believe in quality and great customer service. We make sure wheelchairs developed by our production company Maidesite Medical are thoroughly tested and come with warranties. You can search all of our products online and, you can locate your local supplier. With this in mind, you'll want a taste of the great range available.
Ultra-lightweight, offering you incredible flexibility
Ultra-lightweight wheelchairs are a great option because they are so easy to use. Whether your self-propelling or requiring transit assistance, these incredibly strong chairs weigh as little as 8.5kg, making your sure your day flows as you glide along.
Lightweight transit wheelchairs with S-shaped seating design
We offer a range of lightweight transit wheelchairs that ensure that when you need to move from one location to another, your carer is also taken care of. Since they are very light weight, they are easy to push. We also have your comfort in mind with a built-in ergonomic S-shaped seat design available for most models. The S-shape fits into your back, giving you support and providing comfort. This innovative seat design isn't just offered on transit lightweight wheelchairs. To find out your options either search on-line or call into your local supplier for further details.
Lightweight self-propelling wheelchairs
Much like the transit version, the self-propelling wheelchair is comfortable and practical. It's designed to pack down quickly and efficiently, making getting in and out of cars easy.
With Maidesite, we want to offer you the best of service when purchasing your lightweight wheelchair, from clear information on our website through to aftercare with our comprehensive warranties and customer service.
DLY-812 High Back Full Lying Electric Wheelchair
Once you have addressed or planned any adaptations you need to make to your home, you can turn your attention to the outside world. Although some people choose to use a powered wheelchair for long journeys or those that take place over uneven terrain, there are still plenty of trips that are well-suited to lightweight wheelchairs.
Terrain
Perhaps the primary consideration when people are out and about in lightweight wheelchairs is the terrain. A high kerb or bumpy ground can seem innocuous until you have to self-propel yourself over it. It's worth knowing your route in advance so you are sure of what you will face. The first time you go somewhere, perhaps ask a friend to come with you in order to ensure that you have help if you need it. Plan a route that takes you past dropped kerbs and avoids any steep inclines.
Transportation
Many people need to take their lightweight wheelchairs out with them to get around when they go to the shops, on a visit or just for a day out. This means that they need to be able to transport their chair.
Buses are required to give priority to wheelchair users when it comes to the space at the front of the bus. You can have your chair here without having to get yourself out of it and fold it down.
Trains may take a little more planning as you need to know that the station is step-free and that a member of station staff is going to be on hand to put a ramp in place to enable you to get on and off of the train.
Many forms of transportation require you to do a little research ahead of time and perhaps speak to a liaison contact to help plan your journey.
Maidesite is one of the China's leading suppliers of lightweight wheelchairs. We have many suppliers throughout the region, so you can visit someone local in order to test our products. We are trusted by medical professionals. All of this makes us a great choice when you are planning on facing the world in lightweight wheelchairs.