Getting the Right Hospital Bed to Suit Your Lifestyle
Views: 1 Author: Site Editor Publish Time: 2021-08-09 Origin: Site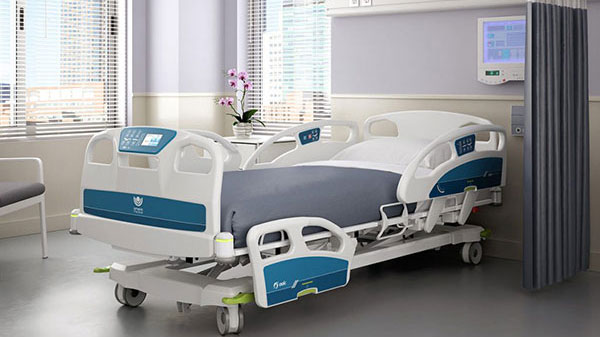 Hospital beds are one of the essential hospital furniture. A lot of innovation occurs with hospital beds to provide support and relief to the patients. Hospital beds today are no more restricted to hospitals but healthcare facilities, nursing homes and in some cases, to patients home.
Hospital beds are designed and constructed to provide safety, comfort, and mobility for a broad range of patients with varying conditions and treatment plans. While the adaptability and versatility of hospital beds and related safety devices allow caregivers to meet the diverse needs of their patients; care must be taken to ensure necessary user training, inspection protocols, and routine maintenance and safety checks.
Choose the right hospital bed
To choose the best hospital bed, you must consider the following requirements:
Mattress: When selecting a hospital bed mattress, check for its size. It must be at least 6inches in height and can go up to 8-10 inches. There are options for more full mattresses which can fit tall and obese patients.
Design and body of the bed: Hospital beds are usually made from aluminium or steel so that they are long-lasting. If you are looking to find the best hospital bed for your loved one, then it is recommended to go with the wood finished beds. They seem less clinical and is better suited for the home environment.
Elevation: There are different types of hospital beds, and they come with a distinct height adjustment feature. The height adjustment allows the patient to get in or come out of the bed quickly.
Side Rails: There are a number of hospital bed options for side rails. Some of them have side rails up to torso while others for the full length of the bed. These side rails are removable. Hence, you must choose the one that is best suited to you.
Replacement parts: With usage, the hospital beds are prone to wear and tear. Look for the maintenance charges and availability of the replacement parts. Although every hospital bed comes with a manual for maintenance, it is prevalent that they don't charge a bomb for maintaining it.
Weight Capacity of the bed: You must know how much load the hospital bed can support so that your loved one is safe. Usually, the hospital beds are designed to hold the weight of an average person. Therefore, it is crucial to go for bariatric bed if the patient is obese or underweight.
Installation: There are different types of hospital beds based on the sophisticated design- installed, semi installed and fully assembled. You need to check with your buyer if the installation charges are inclusive of the hospital bed price. You can also go with a hospital bed which is ready to move inside the room.
There are different types of hospital beds in the market. Electrical hospital beds are one of the best hospital beds for your loved one rather than a manual hospital bed. They can be positioned for head elevation for sitting, foot elevation and for a flat sleep surface. A caregiver can quickly set the elevation with a push button.
Where to buy hospital beds?
There are many types of hospital beds, and your doctor is the best one to suggest the one you need. You can also buy a hospital bed in industry buying. Industry Buying offers medical beds online at best price in India. Choose the right hospital bed according to your health condition. Review the above features before making a purchase.