Full Electric Hospital Bed VS Semi-electric Hospital Bed
Views: 5 Author: Maidesite Publish Time: 2021-09-16 Origin: Maidesite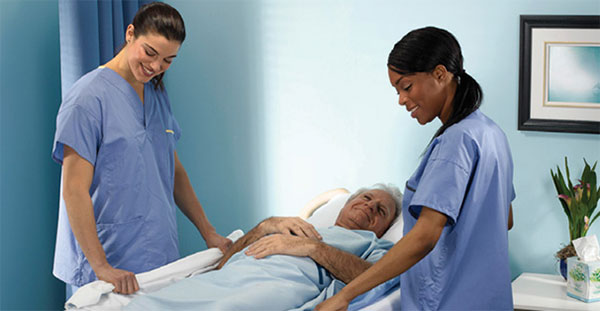 Hospital beds are usually devided into three types: manual hospital beds, semi-electric hospital beds and full electric hospital beds.We are often asked "what is the difference between a full electric and a semi electric hospital bed"?
The main difference is that a "full electric" hospital bed is motorized for the bed up and down features and a "semi electric" bed has a crank to raise and lower the bed.
Both hospital bed models have electric power for head up and down and foot up and down features but raising the bed up and down is where they are different. "Semi electric" raises the bed with a crank and "full electric" beds have a motorized feature for this movement.
Almost every hospital in the United States operate with commercial grade hospital beds from Hill Rom and Stryker and the vast majority are all "full electric". This is because hospitals are using nursing staff and caregivers to take care of the patient and need to raise them up to get access and having to crank each patient can be a difficult task when done all day. also some patients need the bed raised to help get to their feet and lowered to make the bed accessible to sit down.
If you want to choose a hospital mattress for a patient, there are mainly three factors that you should consider. These include the health of the patient, budget as well as the size of the mattress. There are different types of hospital beds and mattresses as well as customer reviews that can give you information about the best mattress to buy.
If you want to get the best hospital mattress, you need to consider factors like comfort and firmness. A patient needs greater support to prevent bed sores hence it is essential to get a bed with quality comfort.
Types of hospital bed mattresses
Innerspring mattresses are generally the most economical choice. Constructed with evenly distributed inter-mattress coils, this mattress can either be quite soft or rather firm, depending on personal preference. Innerspring mattresses are best suited for patients who experience several hours of mobility a day, and are not bedridden.
Foam mattresses are also economical, and lighter in weight than an innerspring. They don't breathe as well as innersprings, but they do absorb some shock from motion. Many are designed to shift the user's body weight, preventing bedsores and pressure ulcers.
Low air loss mattresses are for low mobility patients with bedsores. They reduce pressure on weight-bearing areas and reduce skin moisture. Many are "zoned" for pressure points, where bedsores commonly develop.
The bed's mattress support is made up either of springs or a solid platform. Models containing springs are only appropriate for use with spring mattresses. It's important to know that specialized mattresses that prevent bedsores require a solid platform. (Note: if a patient already has a hospital bed with a spring mattress support and now required a specialized mattress, it is possible to install rigid panels.)
Alternating pressure mattresses provide the benefits of a low air loss mattress, while also aiding in circulation. Alternating inflation and deflation of air cells shifts a person's weight gently, preventing constant pressure on vulnerable bedsores. This type of mattress helps keep lung secretions and other body fluids moving, and usually has side perimeters to prevent patients from rolling off the mattress.
Maidesite is a well-known China manufacturer with years' experience, and we welcome customers from all over the world to cooperate with us. If you are worried about the quality, you can place a trial order and we are sure that you will be satisfied with our high-quality hospital beds. Contact us now!