Features to Look for in a Lightweight Wheelchair
Views: 2 Author: Site Editor Publish Time: 2021-12-01 Origin: Site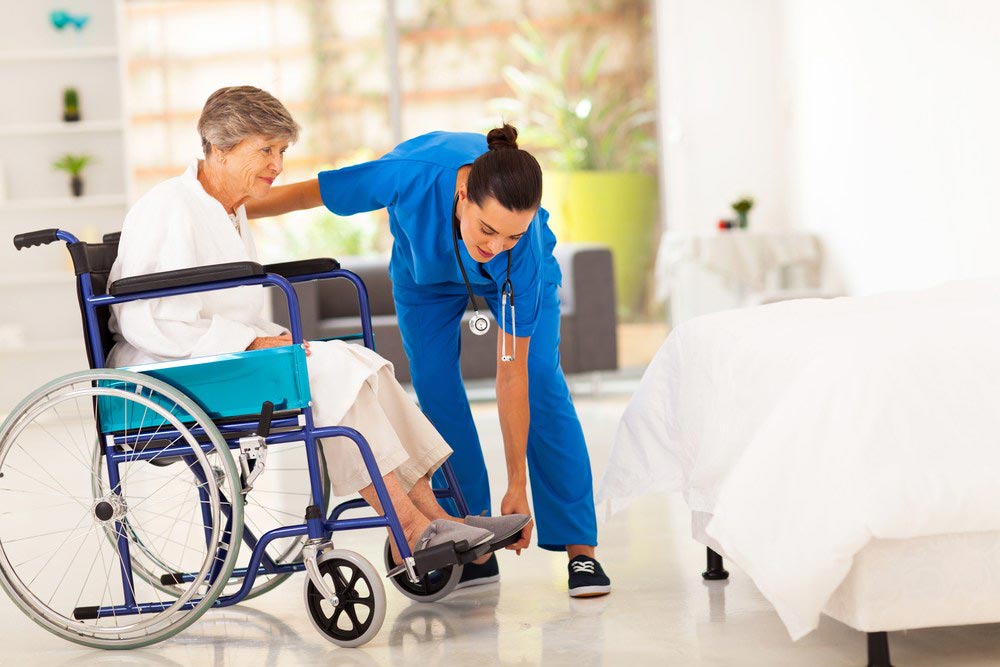 If you are considering purchasing a lightweight wheelchair in order to increase your mobility and make it easier for you to cover long distances or get out and about more, then there are a few features that you need to be aware of in order to get the best value for money.
We want to make sure that you are happy with your purchase and that your lightweight wheelchair will be a great companion for life. The increased independence that one of these models can provide a person with can certainly make for an increased quality of life.
Because these models are easy to lift, older and frail people can move them around and store them by themselves. This means that they do not require assistance from a caregiver or nurse to get out to the shops or for a coffee with friends.
By ensuring that the entire model is suitable for an individual, we can happily allow our customers to speak to us about alterations that can make a good chair into a great one. We welcome all shapes and sizes to try out a lightweight wheelchair to see what it can do to improve their lifestyle.
What should I keep an eye on?
Padding has to be a key feature for many of our customers, because no one wants to sit on a hard chair all day. Memory foam cushions are the highest quality as they will stand the test of time. Traditional foam will flatten and compact after prolonged use.
Armrests can be full length or desk length. Desk length work best for people who would like to sit in their chairs up against a table to eat or work. You may also have the option of having fixed or flip down armrests, the latter folding down to be out of the way.
Leg rests on a wheelchair are either elevating or swing away. Swing away are the standard model and are helpful to people who have some use of their legs. Elevating leg rests can assist people who have blood flow issues by lifting the legs of the person who is sitting down in the chair.
Maidesite SLY-119 High Back Full Lying Manual Wheelchair with Commode
Wheel size determines the amount of control a person has. Large back wheels are critical if you are manually powering your chair. If you expect someone else to push the chair, then four small wheels can be a suitable option for you.
There are several safety features that you might find to be useful in your situation. There are anti-tipping guards placed on the back wheels that mean if you push back trying to get over something you will not tip right over.
Brakes can prevent the chair from tipping over and a can be used to prevent you from slipping out of your seat. There are a multitude of different features that are available on different models of chairs that can be beneficial to a person depending on their personal situation.
Features of wheelchair design
What are some of the most essential features that make up the design of a wheelchair that users should take note of when buying a wheelchair? Firstly the size of the wheelchair is important as it will need to accommodate the user comfortably as well as make mobility practical. Next would be the type of materials (solid or air-filled) used in the design of the wheelchair's wheels. The materials used, as well as size dimensions of the wheels, will relate to comfortable mobility on various terrains and friction or grip on the ground.
Considering the outside surface areas where the wheelchair is likely to be used
Will the wheelchair be mainly used indoors or outdoors? The answer to this question also has a bearing on the type of wheelchair chosen. External environments comprise of different types of terrain and a user will want a wheelchair that can be utilized on different surfaces without impeding its speed or manageability. Also important to bear in mind here are the sizes of the wheels. For instance, larger front wheels take better command of rougher terrain, as these offer greater contact with the surface area.
Wheelchairs are never easy to choose, if you are going to buy a lightweight wheelchair for a patient, it is better to consult Maidesite. Maidesite is a professional wheelchair manufacturer based in China. We manufacture and export high quality wheelchairs to the world. Welcome to contact us for more information about manual and electric lightweight wheelchairs.