Features to Look for in Hospital Bed for Home Care
Views: 3 Author: Site Editor Publish Time: 2021-11-10 Origin: Site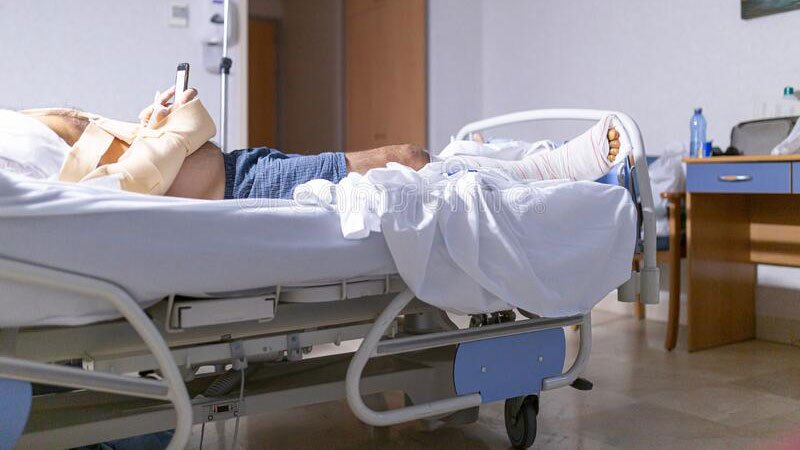 If you're going to buy your own hospital bed, here are a few tips to help you feel more confident before you go to a supplier. Whichever type of hospital bed you choose, there are some features which are must-haves for home care beds:
Profiling function
Most people who require a specialist bed at home have to spend a lot of time in bed.
A profiling bed can be adjusted and repositioned to provide better support and comfort. This helps to prevent friction and pressure ulcers as they don't have to lie in the same position all day.
The backrest can even be lifted to allow someone to sit up properly without having to be transferred into a chair.
User-friendly controls
Whether the user will operate the bed themselves, or they require help from a carer, any hospital bed used in a home setting must have simple, easy to use controls.
Most suppliers will provide some training when they deliver and set up your bed. They should also have a user manual you can refer to if you have any problems.
But you really want equipment that will be used on every day to feel intuitive! Look out for:
Large, well-spaced buttons.
Clear, simple labels for different functions.
Easily accessible emergency stop button.
Other features to consider
The following features are included on most hospital beds in a clinical care setting, but won't necessarily be needed in a home setting.
Before choosing a hospital-style bed, you should consider whether these features will support home care for the user. If they aren't required, then you may be better choosing a more traditional style care bed which looks and feels more homely.
Height Adjustment
Hospital-style beds are height-adjustable. On a hospital ward, this is very beneficial as it allows different members of staff to adjust the bed to a height that suits them when giving treatment. This reduces their risk of back strain and other injuries.
In a home setting, this can still be extremely beneficial for carers. However, if the same person always provides bedside care they may not feel they need adjustability.
Height-adjustable beds are also great for anyone who self-transfers from their bed to a chair. The bed can be set to the correct height to make this as easy as possible.
If someone is at risk of falling, a height-adjustable bed can also be lowered during the night. This minimizes the risk of injury whilst allowing the bed to be returned to a standard height during the day. A person can see around the room and interact more easily if their bed isn't permanently lowered.
So, there are clear benefits to height-adjustable beds for home use, but they won't apply for everyone. If you decide you don't need height-adjustment, a divan style profiling bed may be a better option.
Hospital bed for home care makes it convenient for both patients and caregivers, and it is a good way to make money from. If you are interested in being a hospital bed for home care distributor, welcome to contact Maidesite, a professional hospital bed for home care supplier as well as manufacturer. In the last 12 years, Maidesite is dedicated in designing, manufacturing and exporting high quality hospital bed for home care to the world. And our products are welcomed by many customers. We are experienced in exporting hospital bed for home care and if you are new to this field, don't worry, we will help you step by step. Contact Maidesite now for the latest prices and inventory.