Factors To Consider When Choosing a Hospital Bed Mattress
Views: 8 Author: Site Editor Publish Time: 2021-01-30 Origin: Site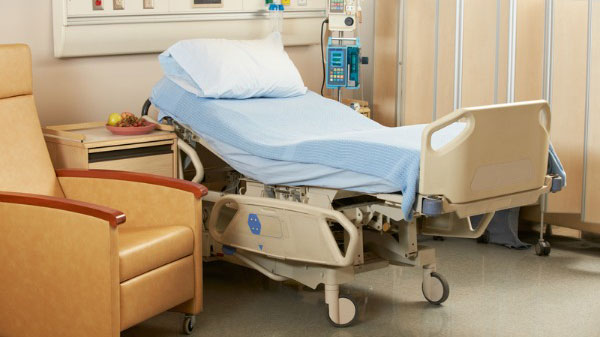 If you want to choose a hospital bed mattress for a patient, there are mainly three factors that you should consider. These include the health of the patient, budget as well as the size of the mattress. There are different types of hospital beds and mattresses as well as customer reviews that can give you information about the best mattress to buy.
Innerspring Mattress
The choice of a hospital mattress depends on the condition of the patient. An innerspring mattress is the most common hospital bed mattress. It shares common features with a regular mattress, and it is an ideal choice for patients who do not need to spend an extended period in bed.
Innerspring mattresses are similar to a variety of mattresses that people commonly use in their bedrooms. The main advantage of buying this kind of bed is that you or the patient can quickly adapt to it.
Foam Prevention Mattress
Some patients need to spend an extended period in bed, and they require foam prevention mattress to avoid bed sores. These are usually caused by spending a lot of time sleeping on a regular mattress, and they can worsen the condition of the patient. A foam mattress has a unique design that helps to prevent the patient from developing bed sores.
There are a few different manufacturers who make foam mattresses, and their quality differs significantly. Some foam mattresses are better than others, but you need to determine the type of bed that suits your condition.
Alternating Pressure Relief And Medical Air Mattress
If the patient already has an ulcer or bed sores, then he requires using an alternating pressure relief mattress. The type of mattress has a design that helps to deflate or inflate the air cells inside to soothe the patient. The sets of air cells promote the circulation of air by shifting the pressure points.
Free circulation of air is necessary when one has bed sores due to resting in bed for extended times. Quality airflow in the mattress also helps to prevent sweating that can affect the skin in the long run to people who spend a lot of time in bed.
A medical air mattress is also ideal for patients with delicate skin who spend most of the time in bed. Low air loss mattresses together with alternating mattresses can help in the treatment and prevention of pressure ulcers. However, their technologies significantly differ, but they serve the same purpose.
A low airflow mattress is designed to blow air through the spaces in the air cylinders and cover. The movement of the air is significant in that it keeps the skin dry and it is ideal for people who sweat at night. The airflow also helps to relieve pressure so the body can remain comfortable.
Lateral Rotation Mattress
A lateral rotation mattress is another type of cushion that you can choose for bedridden patients. The bed has a design that enables it to rotate the user gently to both sides to give them more comfort as well as pressure sore prevention. If the patient is bedridden, he or she may not be able to change the sleeping side, and this can cause problems.
Other Factors to Consider
If you want to get the best hospital mattress, you need to consider factors like comfort and firmness. A patient needs greater support to prevent bed sores hence it is essential to get a bed with quality comfort.
The comfort of the mattress depends on what you need from it. Some people feel comfortable with a firm mattress that can cradle them while they sleep. In some instances, other people feel comfortable with mattresses that are soft. However, the degree of softness varies, and you can choose a cushion that suits your needs, not the brand.
Most hospital mattresses like foam and circulating air cushions are firm, and they have more layers that are suitable for patient use. A high-density foam mattress is ideal for patients with various ailments. An innerspring has a high density, and it can be ideal for your needs at home.
The other thing that should help you choose a quality mattress is your sleeping experience. If you sleep on the back or side, you need to select a mattress with the firmness that will not cause a sore body. You should consider the construction of the bed to ensure that it suits your needs during sleep time.