Does the Height of the Hospital Bed Really Matter?
Views: 8 Author: Site Editor Publish Time: 2020-12-24 Origin: Site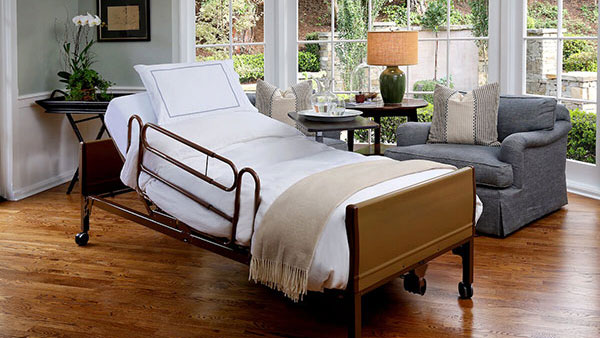 Hospital beds are used by many people, not only in hospitals but also at home. Since different people use them, the height of the hospital beds matter a lot, people are different in heights. It will be more convenient if the heights of hospital beds can be adjusted so that the users could be more comfortable while lying on the bed.
One of the great advantages of using a hospital bed is the ability to lower the off-the-floor height of the mattress in order to make it easier to get the patient in and out of bed. This also makes it easier for the caregiver to reach the patient without awkward bending or straining.
A hospital bed will have an adjustable height range as much as 17-inches, with the height off the floor to the top of the mattress as low as 15-inches, and with overall heights over 35", depending on the model. The most common height range from floor to the top of the mattress on a standard hospital bed adjusts about 21-inches to 29-inches.
If you need to go lower than this, in case of fall risk or for extra versatility and maneuverability, then a low hospital bed that goes as low as a 9.5-inches deck height off the floor will give you about a 15-inches to top-of-mattress height. This is also key for shorter patients who may not be able to get into a standard hospital bed even when it is at its lowest setting.
Maidesite is a professional manufacturer of both manual and electric hospital beds, you can adjust the heights of our hospital beds by crank or electricity. Feel free to contact us for more information anytime.