Do you Need a Portable Wheelchair?
Views: 2 Author: Site Editor Publish Time: 2021-07-01 Origin: Site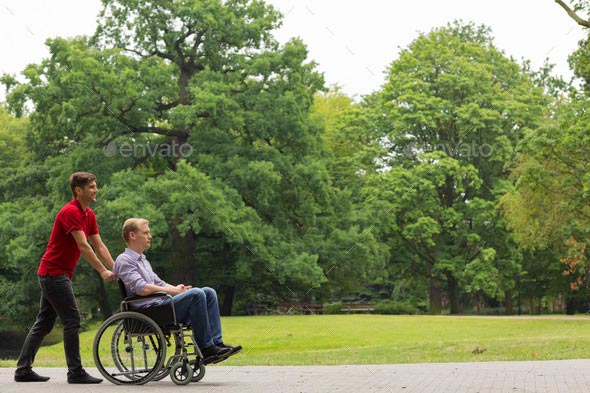 For many wheelchair users and caregivers, wheelchair portability, and necessary storage space make a big difference in the wheelchair model they select. With this in mind, many of today's models are designed to be easy to fold and store.
Whether through folding or disassembly, a wheelchair's ability to become compact can be one of its best selling points. Therefore, customers who are likely to take their wheelchair with them for travel, or those who need to store the wheelchair when it's not in use should consider a wheelchair's portability prior to making a purchase.
Innovations to the power wheelchair have made multiple electric models just as portable as their manual counterparts. With their ability to be disassembled into smaller parts that are lighter in weight, electric wheelchairs can now often be carried inside a vehicle. There are also easy-to-use vehicle-wheelchair lifts that can transport your wheelchair on the outside of the vehicle. If you need a power wheelchair you can travel with, check out our top portable power wheelchairs to help you find the best one for your own needs here.
A wide selection of manual wheelchairs offers folding or collapsibility, making them easy to travel with, as well. They can often be folded down to fit on public transportation, especially the lightweight models. More wheelchairs are being designed this way, including all-terrain and tilt-in-space, as manufacturers gather input from their end-users and find exciting new technology to meet their customers' demands.
Lastly, adapting your environment to become wheelchair accessible is critical in remaining mobile with your chair. You may need to install a wheelchair ramp at the entryway of your home.
What outdoor activities will you do in your wheelchair?
How you intend to use your wheelchair will help you determine the best selection to meet those needs. Some wheelchair users may have more than one wheelchair, with one that's used for outdoor activities, and another that's used more for indoor applications. The size is ever important, and measurements should be considered for every possible scenario, such as how the seat height will line up with the bed for transfers if it will be able to get through every doorway, and if the turning radius is tight enough for smaller indoor spaces.
If you love outdoor activities, access a pool, or go to the beach, you may also want an all-terrain wheelchair in addition to your regular chair. People who live mainly indoors or those who usually travel on paved roads and sidewalks would tend to do well with a standard manual wheelchair. Beach wheelchairs are ideal for anyone living near a beach or sandy area, while pool wheelchairs are specially made for aquatic therapy and physical rehab/recovery, along with safer pool recreation.
What wheelchair accessories do you need?
Different wheelchair users will require different added features and accessories to improve comfort, prevent injury, and increase mobility. Anti-tip devices are a low-cost addition that can prevent potentially fatal skull fractures, while a locking brake handle extension provides stay-in-place reliability.
Adjustable armrests improve comfort and posture, and removable armrests are convenient when sliding up to a table or desk. Elevating leg rests promote healthy blood flow and can reduce edema and swelling, while a headrest optimizes comfort for all-day sitting.
If you've found a wheelchair you really like, you're trying to decide between a few models, or you're having difficulty finding a single wheelchair with all of the features you want, remember that there are a wide range of wheelchair accessories on the market to help you modify a wheelchair for your specific needs. The most common type of accessories are wheelchair cushions, trays, and bags, but there are innumerable accessories made to help you customize your wheelchair to your exact specifications - even a spot for your fishing pole!