Choosing an Electric Hospital Bed: What To Consider
Views: 5 Author: Site Editor Publish Time: 2021-08-06 Origin: Site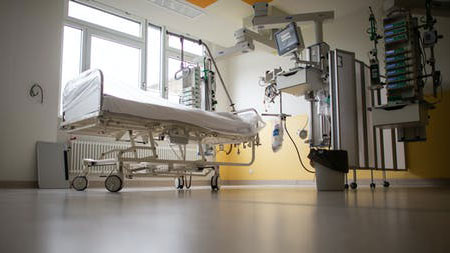 Hospitals beds are not just for those who are sick or elderly or in the hospital. Hospital beds are now referred to as Electric Beds as they have become essential for those recovering from back or abdominal surgery where they have trouble getting in and out of bed, or are unable to position themselves comfortably in a regular bed. The fully electric hospital beds allow you to adjust the head, foot and overall height of the bed to your desired needs independently.
When you are in the market for a hospital bed, you always wonder which bed is best for seniors, the disabled and the bedridden patients. From the available variety of hospital beds- manual, full electric, semi electric, bariatric, innerspring mattress, foam or air, you need to consider which is best. Moreover, you want something that delivers comfort and ease of use, while keeping the costs as low as possible. But there's something that is much more important.
A common customer query about a hospital bed is, "What's the best hospital bed for me?" Actually, the best hospital bed is the one that meets your needs in a personalized way. Well, what does that mean? Things to consider would be are you heavy or light, tall or short and how long will you need the bed. Is this permanent or temporary? We do provide hospital bed rentals for those that only need it for a short period of time, for example, after a surgery. All of this and more should be considered when choosing a hospital bed. So, here is some of information, right at your fingertips, to help choose the right hospital bed for your needs.
What Makes a Hospital Bed Different?
A hospital bed can effectively adjust head and foot heights, and some allow for the height of the bed to be raised and lowered as well. Hospital beds also come with optional side rails in various styles and lengths for a more secure set-up to avoid falls and injuries. Finally, you can find an extensive range of widths of hospital beds that makes it perfect for every patient type.
For the larger or taller patient, a bariatric hospital bed is something that is recommended. These come in widths of 42", an overall height of 18-26.25" and a length 88". Bariatric hospital beds accommodate patient weights from 500 to 900 pounds. Full electric bariatric beds are made with a heavy-duty frame that ensures strength and patient safety.
The prices for these beds may be higher than other standard size hospital beds, so choose wisely to determine if you need the extra width and weight capacity. The best deals on hospital beds are realized when you purchase the bed, mattress and side rail as a complete set. However, you can buy them individually per your specific needs. As always, Affordable Medical Equipment experts are trained to make sure you get the exact product for your needs.
Full-Electric Hospital Beds Provides Greater Independence
With a hand-held device, the functioning of the bed height, foot, and head adjustments are all adjustable. The great feature of electric hospital beds is that they provide the most independence for patients who need to get in and out of bed without assistance.
For long-term use, a full-electric hospital bed is one of the most cost-effective choices you can make. Because we don't want you to make any mistake when it comes to buying a hospital bed, we at Maidesite are ready to help you make an informed choice. So, if you need a hospital bed, call or visit our showroom today and let us provide you with the best hospital beds for your need.
Maidesite-Hospital bed manufacturer
At Maidesite, we sell fully electric hospital beds, as well a softform therapeutic support surface mattress. Our fully electric hospital beds feature a 500 lb weight capacity, with rolling and locking wheels, and a remote control. The beds come apart into five major parts that are easy to carry and maneuver, ensuring that we can navigate your home and go up or down stairs without damage.