Are you Aware of the Importance of Home Hospital Beds?
Views: 4 Author: Site Editor Publish Time: 2021-08-18 Origin: Site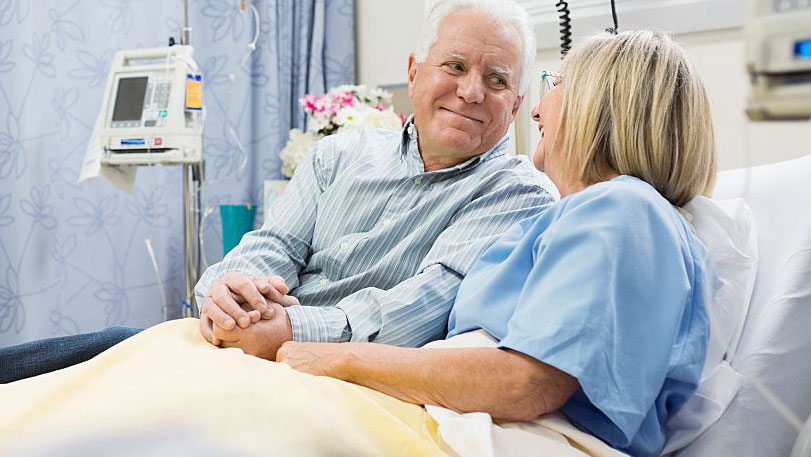 You'll be caring for your loved one at home on a hospital bed. And this is your first time caring for someone in a hospital bed. How do you even navigate it so that your loved one is comfortable and taken care of?
In today's post, I will share some best practices on caring for your loved one who is in a hospital bed.
Factors to consider in caring for your loved one in a hospital bed.
Space
Do you have the space for the bed? If you don't see where you could fit a hospital bed right now, it may be time to make the space for it. This may require getting rid of other things in order to create the room for the hospital bed.
Supplies
Do you have the right supplies? This will depend on several factors and one of those factors is whether your loved one is mobile or not. If there are not mobile, you will have to think about giving them durable and multifunctional hospital beds, for example, Maidesite hospital beds, keeping them safe and how you'll be helping them move about on a daily basis.
Privacy
Make sure you don't forget curtains for privacy. If the room your loved one will live in has windows, it will be helpful to get curtains so you can help them maintain privacy. And those forget to draw them open for sunshine and fresh air as well.
Family activities
Will your loved one be able to engage in family activities from their room/bed? Being bedridden doesn't mean your loved one cannot be involved in family activities. In fact, this will improve quality of life for them. So have them in a where children and grandchildren can come and enjoy time with your loved one while they can.
Get help if you need it
Don't forget to get the help you need. This may involve drawing up a time-table with family members or hiring professional home care help for your loved one. Whatever the case maybe, realize you don't have to go through this alone. There are others who can come alongside you to support you on this journey.
Advanced directive and wills
If your loved one is still able to make decisions, this might be the time to tie up any loose ends when it comes to advanced directives and wills. If this type of documentation has not been made clear and your loved one is terminal, this is a good time to set those things in order.
Taking care of a loved one on a hospital bed at home is tasking, to say the least. However, the points I raised above will help you get ready for this major life change.
Maidesite has manufactured hospital beds for over 10 years, as a professional manufacturer, we'd like to point out the top 5 buying tips of hospital beds.
1. Write a list of essential features and desirable extras
Most hospital beds for the home are usually wooden, electric, height adjustable, and will normally have a profiling mattress platform. From here, there is a whole array of options available.
2. Ensure the mattress platform is profiling
Most hospital home-care beds will have a profiling function. This consists of an adjustable mattress platform (the base that the mattress sits on) that profiles to sit the user up in bed, and also raise their knees/legs.
3. Buy an electric hospital bed with a good height range
The height range of a bed is determined by measuring the distance of the mattress platform to the floor when the bed is in its lowest position and highest position.
4. Consider a low bed if the user is prone to falling out of bed
Low hospital beds are very similar to the common standard-height version, only they have the ability to be lowered much closer to the floor.
5. Trendelenburg positions are a handy extra
The Trendelenburg position is where the bed is tilted backwards so that the user is laid flat on their back with their feet higher than their heads.
Take the above 5 tips into consideration before buying hospital beds. And if you've decided to buy a hospital bed in the end, don't forget to contact Maidesite for discounts on bulk orders.