Are ICU Beds Different from other Hospital Beds? Specifications & Features
Views: 20 Author: Site Editor Publish Time: 2021-01-28 Origin: Site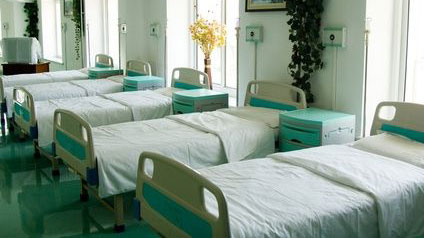 ICU beds are used on intensive care units (ICUs), these specialist units provide treatment and care for people who are seriously ill. It's uncommon on other hospital wards. But beds are needed all throughout hospitals. So, how do ICU beds differ from standard hospital beds used on wards? This article looks at the features and specifications of ICU beds and compares them to other hospital beds.
ICU Bed Specifications
Technically, any bed used in an intensive care unit would be classed as an ICU bed. The name refers to where a bed is used within a hospital rather than a specific type of bed.
DEPARTMENT OF HEALTH AND SOCIAL CARE GUIDELINES
However, in their Critical Care Unit Planning & Design Notes, the Department of Health and Social Care does state that each bed space in an ICU should include:
"An electric bed capable of attaining chair and Trendelenberg positions, and fitted with a pressure-relieving mattress."
So, these guidelines specify three requirements for ICU beds.
But there are several features and functions that prove important in a critical care setting. As such, most ICU beds will also include the following four features:
CPR RELEASE
Most intensive care doctors and nurses would consider CPR release as an essential for ICU beds.
IV POLES WITH HOOKS
IV poles are used to securely hang fluids or medications that a patient needs to have administered via a drip. They typically have 2 or 4 hooks which can each support a fluid container.
REMOVABLE HEAD AND FOOTBOARDS
Beds with removable head and footboards, which lock safely into place when in use, are often preferred in ICUs.
NURSE CONTROLS
Electric hospital beds can have several different options for controls. Some have a patient handset or patient controls built into the siderail. Others have a nurse control handset or nursing controls built into the base of the footboard.
ICU Beds vs. Hospital Beds
All the features listed above have one key thing in common. They help medical staff to react and provide treatment quicker in an emergency.
This is crucial in an ICU and perhaps the key difference between ICU beds and other hospital beds.
We've looked at which features are particularly helpful for ICUs and why. But, in reality, most hospitals we work with want beds that are flexible and versatile enough to use in different areas of the hospital.
Over the years, Maidesite have supplied hundreds of hospital beds with the features listed above to wards outside of ICUs. Emergencies can occur anywhere, so it helps to be prepared for rapid response.
We still have large stocks of hospital beds available for urgent delivery. Our expert team are on hand 24/7 to help procurement teams source beds which meet their hospital's requirements and are equipped for ICU use.