Advantages and Disadvantages of Moving Around with Lightweight Wheelchairs
Views: 29 Author: Site Editor Publish Time: 2021-06-04 Origin: Site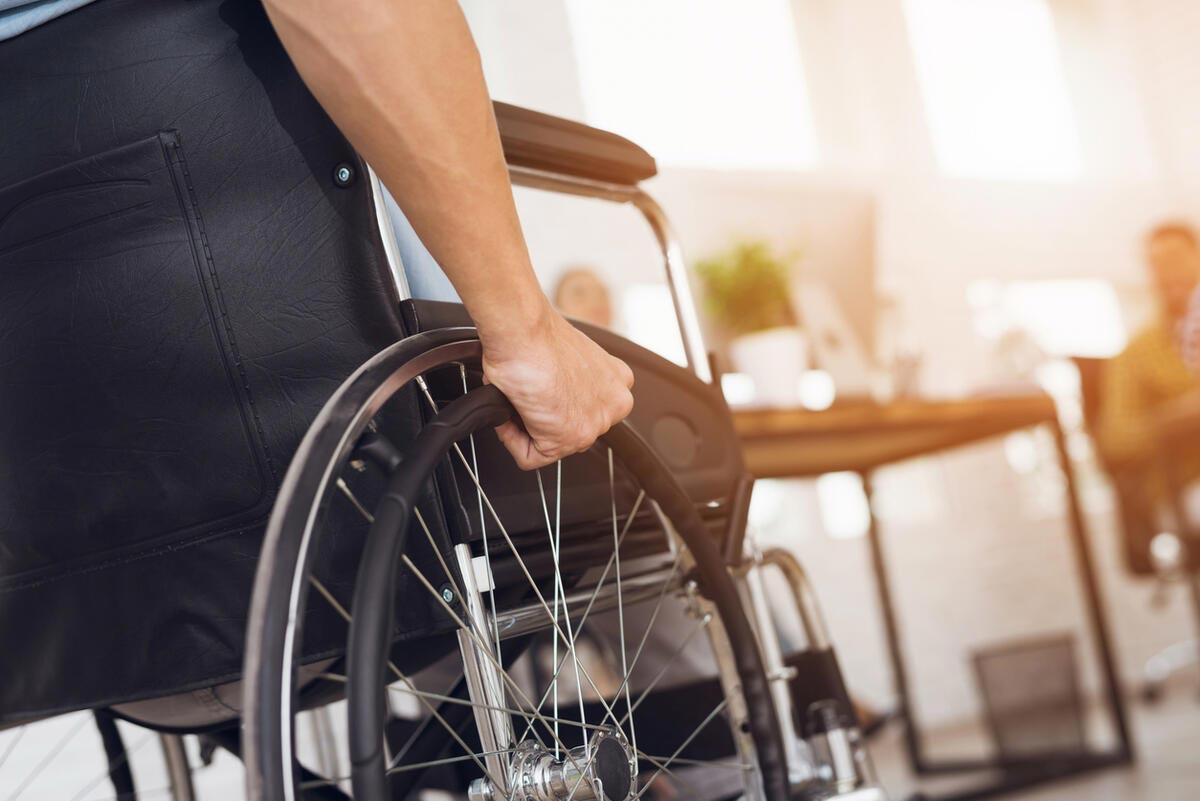 Lightweight wheelchairs are very practical and offer patients and carers with a wide range of advantages. Because of their lightweight design, they can make everyday chores easier and quicker.

At Maidesite, we appreciate that not all people with disabilities wish to invest in bulky, power wheelchairs. Wheelchair design is very important in helping a disabled person move around, therefore we provide a comprehensive range of lightweight wheelchairs, whose benefits outnumber any perceived drawbacks.
Lightweight chairs are light and portable
Depending on the model you go for, lightweight wheelchairs are designed to be less heavy and more portable than power wheelchairs. They can weigh anywhere from 6 to 15 kilograms depending on the model. Since they are made of light aluminium, they are sturdy and easy to use at the same time, making transportation smooth.
Lightweight wheelchairs are easier to transport
Travelling has become a much easier activity for disabled people and now an increasing number of people are travelling with wheelchairs on planes, trains and boats. Wheelchairs are now easier to carry and more manoeuvrable in confined spaces, without compromising on performance.
A lightweight wheelchair can be personalized
Another great feature of Maidesite lightweight wheelchairs is that they can be customized to fit each patient's individual needs. For comfort users can opt for add-ons such as head and arm rests and for practicality attachable bags for storage. Being customizable allows you to create your own, ideal wheelchair.
Other considerations
Lightweight wheelchairs are manual and some people may find the physical exertion too much for their build, especially on longer journeys. This can be especially true on bumpy, hilly or irregular terrain. It is therefore worth considering what kinds of activities you fill your time with and whether this kind of wheelchair will fit into your lifestyle. Perhaps you will need one type of wheelchair for home use and one for when you are out and about.
Learn more about the benefits of lightweight wheelchairs
Wheelchairs are used for a range of different reasons and they even benefit patients who are not permanently disabled. As a matter of fact, lightweight wheelchairs are ideal for permanently disabled patients and patients experiencing temporary immobility alike.
At Maidesite, power wheelchairs and wheelchair accessories, you can find a wide selection of wheelchairs that will help you facilitate your life while maintaining your independence.
Learn more about the benefits of lightweight wheelchairs
Lightweight wheelchairs are made of lighter materials
Compared to conventional wheelchairs, Maidesite lightweight wheelchairs are made of aluminium that makes them easy to move around and store. The material used to build the wheelchair has the biggest impact on its final weight and that's important for many people. Lightweight Maidesite wheelchairs such as the Ergo series have an ultra-lightweight frame that allows movability and performance.
Lightweight wheelchairs are made f lighter materials
Moreover, the use of lightweight materials in the design and construction of these wheelchairs allows the user to get involved in many more physical activities than previously, providing a sense of autonomy and independence. For instance, the Ergo Live wheelchair is designed for optimum comfort and performance, allowing users to maintain an active lifestyle all day long.
Comfort is our concern
Comfort is another important aspect when choosing a wheelchair. Light-framed wheelchairs don't have to be uncomfortable compared to conventional wheelchairs. After all, you will spend many hours in your wheelchair, and it has to be as comfortable as possible. Extra padding can be added if needed and lightweight Maidesite wheelchairs can be customized to fit each user's needs.
Durability
Just because they are lighter, lightweight Maidesite wheelchairs do not compromise quality. Each of the wheelchairs in our lightweight series is designed in the most ergonomic way possible and are made of high-quality materials that will stand the test of time.
We are here to help you
Deciding on the best lightweight wheelchair for your individual needs is an important choice that requires a lot of research. Maidesite lightweight wheelchairs offer many benefits since they are resilient and versatile and can be customized to meet your individual needs. To learn about our wheelchairs, contact us today.
Contact us
Interested in finding the right wheelchair for you? Maidesite offers a comprehensive range to suit any budget, lifestyle and disability. Get in touch to find out more and get yourself moving with a wheelchair that works for you.