A Quick Step by Step Guide on How to Choose Hospital Bed
Views:412 Author:Maidesite Publish Time: 2020-05-14 Origin:Maidesite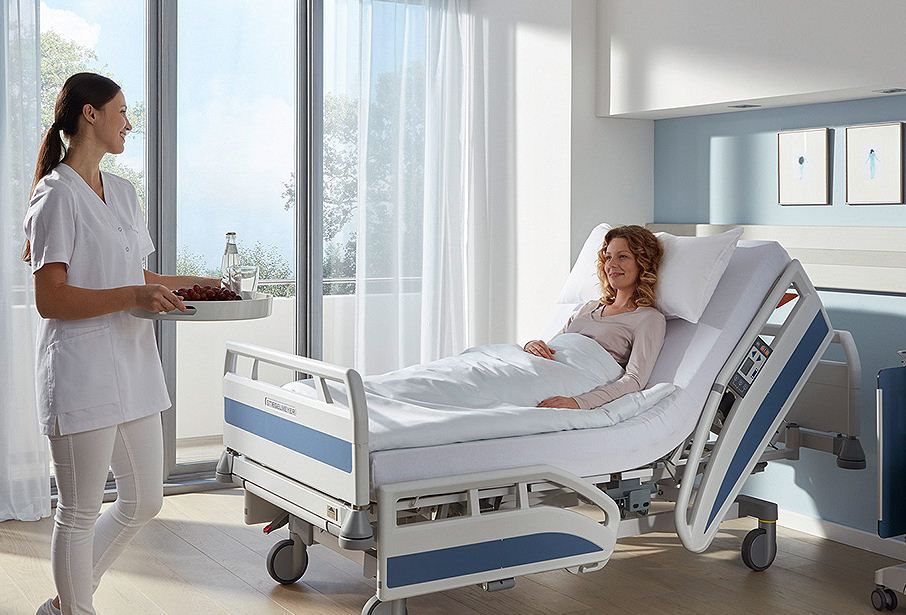 What factors need to be considered before buying a hospital bed? This article reveals a step by step guide on how to choose hospital bed, mainly mentioned the types of hospital beds and features of hospital beds.
Choosing the right hospital bed is important. No two people are the same. Considering the following questions when comparing your options will help you get a strong understanding of the type of hospital bed you need. No matter what setting you are shopping for, Maidesite can help. As a hospital bed manufacturer, we carry one of the largest selections of high-quality hospital beds in China. Here's what you need to know to make an informed decision.
Types of hospital beds
There are usually three types of hospital beds in the market: manual hospital beds, semi-electric hospital beds and full-electric hospital beds. It's easy to distinguish the difference from the names, choose the type you need and let's go further.
Features of hospital beds
Hospital beds have countless features to consider. Again, the amount of time you need the bed, the health condition of the bed user, and other factors should be considered when choosing bed features. Consider these bed features when choosing a hospital bed:
• Positioning bed platform adjustment options
• Side rails
• Bed scales
• Storage
• Load capacity
• Gap protection
• Patent lift and bed trapeze solutions
• Bed transport
• Power needs
Besides the above things, we also need to think about the quality, after-sale service and so on. Choosing the right hospital bed is an important decision. Whether the patients are recovering from an injury, medical procedure or require a bed long term, you want to ensure you choose a hospital bed that provides maximum comfort, aids with recovery, and provides them with maximum mobility.