A Quick Step by Step Guide on How to Choose Hospital Bed
Views: 74 Author: Maidesite Publish Time: 2021-10-08 Origin: Maidesite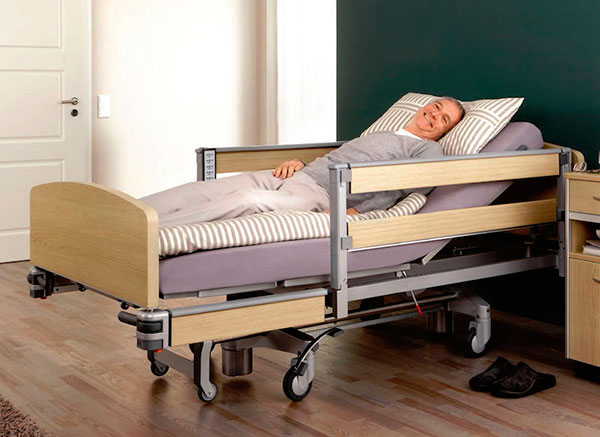 What factors need to be considered before buying a hospital bed? This article reveals a step by step guide on how to choose hospital bed, mainly mentioned the types of hospital beds and features of hospital beds.
Choosing the right hospital bed is important. No two people are the same. Considering the following questions when comparing your options will help you get a strong understanding of the type of hospital bed you need. No matter what setting you are shopping for, Maidesite can help. As a hospital bed manufacturer, we carry one of the largest selections of high-quality hospital beds in China. Here's what you need to know to make an informed decision.
Types of hospital beds
Manual – The height and position of this type of hospital bed can be controlled manually using a crank. It means that manual labour is required every time the position of the bed needs to change. This type of hospital bed is suitable if the position is not changed frequently. A manual bed is the most economical option.
Semi electric – These hospital beds come with a motor that controls the alterations needed for the head and feet using push buttons. However, the height adjustment is till manual. They are more expensive than manual beds and are suitable if you do not have to adjust the height, but the positions of head and feet rest.
Fully electric – A fully electric hospital bed can be plugged into an outlet and controlled by a remote. In this type, the need for manual labour is eliminated, and different positions are changed very quickly. Even the height can be altered with push buttons.
The most important thing while choosing a hospital bed, however, is the bed mattress. The function of a bed or a wheeled stretcher is to transport patients from one room in the hospital to another, which means the hospital bed mattress used should be firm and comfortable.
Features of hospital beds
Hospital beds have countless features to consider. Again, the amount of time you need the bed, the health condition of the bed user, and other factors should be considered when choosing bed features. Consider these bed features when choosing a hospital bed:
• Positioning bed platform adjustment options
• Side rails
• Bed scales
• Storage
• Load capacity
• Gap protection
• Patent lift and bed trapeze solutions
• Bed transport
• Power needs
Besides the above things, we also need to think about the quality, after-sale service and so on. Choosing the right hospital bed is an important decision. Whether the patients are recovering from an injury, medical procedure or require a bed long term, you want to ensure you choose a hospital bed that provides maximum comfort, aids with recovery, and provides them with maximum mobility.