A Guide to Hospital Beds
Views: 3 Author: Site Editor Publish Time: 2021-11-08 Origin: Site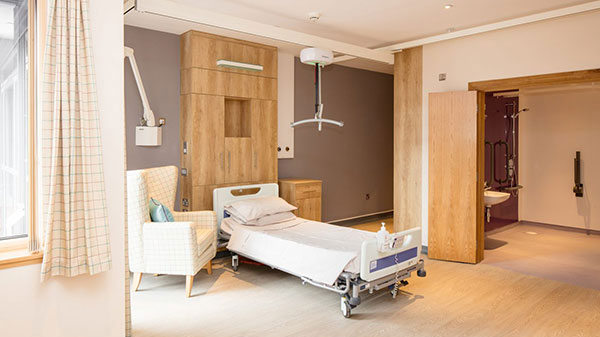 Hospital beds come in many shapes and sizes with lots of different functions. They're designed to cover every possibility in care environments, so they can be a bit intimidating if it's your first time looking at them. There are so many options to choose from and lots of advantages so here's our guide to hospital beds.
Let's take a look at a few different things to look out for.
How big are hospital beds?
This varies depending on the model, many hospital beds tend to be around 220cm in length, and 97cm in width. This should cater to the average patient; however, some bed suppliers may offer specialized models to suit taller users and bariatric individuals, for example, Maidesite hospital beds vary in sizes, what's more, you can custom the sizes in bulk orders.
Manual or electric?
Hospital beds can either be totally manual, semi-electric, or fully electric. These are just different ways that the positioning of the bed can be changed.
A manual hospital bed will include cranks to adjust the position and height of the mattress platform. Any time that the position of the bed needs to be changed, someone has to physically do it.
Semi-electric models combine manual and electric functions to create a more flexible bed that requires less physical labour and handling. Generally speaking, any footboard or headboard adjustments can be made electronically simply by pushing a button.
Fully electric hospital beds are typically superior in how easy they are to use and the amount of adjustability they offer. These models are plugged into an electrical socket and can be controlled through a handset, or a control panel on the bed itself.
Accessories & additional features
Many hospital beds will be equipped with a range of features to make it even easier to care for the patient; from Trendelenburg and Anti-Trendelenburg positions, to X-ray plates and IV poles.
Lots of hospital beds now come with built-in side rails to prevent the patient from falling out of bed. This is a great step forward as it ensures that the bed is adhering to side rail regulations.
To determine what kind of bed to go for, you really need to look at exactly what you need from your hospital bed. This may depend on which ward it will be situated on, or what kind of patients will be using it. With 12 years' manufacturing experience, Maidesite should be able to help you out with all of this.
Maidesite was established in 2009, since then, Maidesite has grown to a hospital bed company with 55,000 square meters factory, in which there are 116 high-end equipment and over 400 staff. Maidesite designs, manufactures and exports high quality hospital beds to more than 80 countries and our hospital beds are well praised, Now Maidesite is looking forward to working with more new distributor all over the world. OEM & ODM orders are welcome as well.