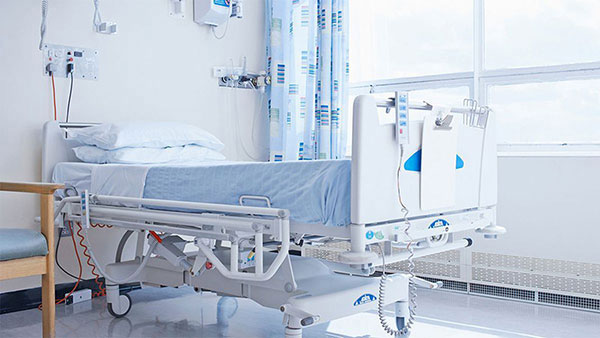 Considering buying a hospital bed? If so, you've come to the right place. Using a regular bed when recovering from an injury or operation or struggling with a mobility condition can be challenging. Patients are faced with uncomfortable sleep, difficult transfers, and occasional injuries.
With the right hospital bed, you evade the hurdles of typical beds, thereby enjoying a more streamlined recovery journey. This article is your complete buying guide hospital beds.
The beautiful thing about a patient bed is that you can use it beyond the hospital setting, be it in a rehab center, private residential, or nursing home. Home patient beds come in varying sizes, designs, and styles, so picking the right one is an overwhelming task for most buyers. It's for this reason that this guide has gathered everything you need to know about hospital beds.
The guide outlines the advantages of a home patient bed, types of hospital beds, how to pick the right equipment, and other crucial information to keep in mind when buying your home medical equipment.
Benefits of Hospital Beds for Homecare
Patient beds are tailored to the needs of patients who need assistance repositioning in bed as they offer more comfort, ease care giving, and allow the patient to use the extended time.
Getting a comfortable sleep when struggling with a health or mobility issue is a genuine struggle. A patient bed helps to eliminate these hassles by offering various position adjustments. You can recline the bed if sleeping flat on a mattress is difficult, or you can elevate it for health reasons.
Hospital beds ease care giving.
A caregiver can raise or lower the equipment, depending on whether the user can move out of the bed with or without help.
Lowering the bed to a considerable level enables you to step out to the floor or a mobility device such as a wheelchair. By raising the height, the caregiver doesn't have to hunch over when providing help. Besides, these beds allow for options such as over-bed tables, eliminating the constant back pains caregivers experience when managing patients.
The fact that you can accessorize a hospital bed takes homecare a notch higher. Bed rails, whether half-length or full-length, are an excellent safety feature as they prevent the patient from rolling off the bed.
Safety at Home
Blanket supports raise sheets and blankets off the lower legs to prevent entanglement during movement while keeping away the extra weight off sensitive skin. You can equip the bed with a specialized air mattress if your loved one is vulnerable to pressure sores.
With the right hospital bed, you don't have to stay away from your home and loved ones. A hospital bed is usually mobile, enabling caregivers to move the patients around the house and other living environs.
Whereas an older individual with mobility difficulties may require the help of a caregiver to perform day-to-day tasks, living in a nursing facility may be an uncomfortable experience for them. By allowing for home care, hospital beds support the concept of aging in familiar environments while surrounded by loved ones.
Types of Hospital Beds
Hospital beds are classified into three broad categories depending on the operation mode as follows:
Manual Hospital Beds
These beds lack electric capabilities. They have a crank that allows you to adjust the height, head section, and foot section position.
Manual hospital beds are more affordable than their electric competitors but demand more physical labor. They are a decent investment for short-term use, patients with a fixed position, and those that don't require regular repositioning.
Remember that some manual beds don't offer a range of position adjustments as electric beds. You also want to ensure that there is a caregiver with the energy and will to do the manual work before buying this bed.
Semi-electric Patient Beds
The semi-electric options incorporate both electric and manual adjustments. Typically, electric interventions allow for the adjustment of the foot and head section. A hand crank helps adjust the height.
Semi-electric patient beds are ideal for patients in need of constant head and foot section adjustments and fewer height adjustments. They are costlier than manual beds but offer you the benefit of zero manual work when adjusting the two ends.
Full-electric Hospital bed
In full electric beds, all alterations are electrical, incredibly easing the lives of the patient and their caregivers.
The bed comes with a remote for seamless head, foot, and height modifications, making it an ideal solution for patients who require frequent positioning and caregivers with less physical strength. Loaded with these capabilities, an electric bed is costlier than a manual or semi-electric alternative but offers a great deal of convenience.
Besides the above types, there are also unique hospital beds tailored to special requirements. They include:
Low Hospital Bed
A low bed resembles the regular hospital bed except that its deck is much closer to the floor to minimize the risk of injury from falls. It's also ideal for patients that experience difficulties when transferring out and into the bed.
An upgrade to the low bed is the hi-low bed that offers a broader range of height alterations. You can lower it close to the floor when sleeping, or a caregiver can raise it to a suitable height when providing assistance.
Bariatric Hospital Bed
If you are looking for a patient bed with a larger weight capacity, a bariatric bed could be the right choice for you. The bed is designed with a broader and heavy-duty deck to offer maximum support and comfort to heavier users. It can be fully electric or low design.
Hospital cribs have raised rails to prevent falls, with the spaces between the rails being much narrower to prevent head entrapment. You can electronically or manually adjust the head section, depending on the bed manufacturer.