6 Tips for Choosing Hospital Bed Suppliers
Views: 2 Author: Site Editor Publish Time: 2021-07-23 Origin: Site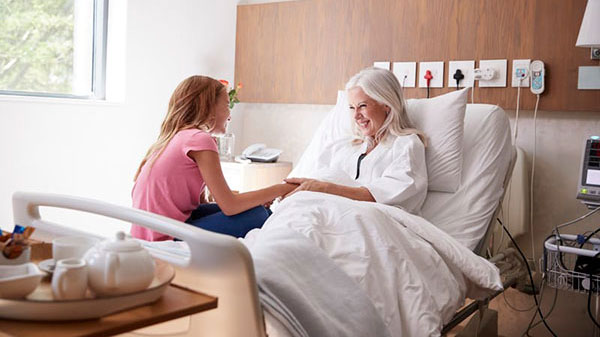 With the many changes in technology within the health sector, hospitals are now playing catch up with the trends revolutionizing patient care. Hospital beds are at the heart of patient care, with the type of bed chosen affecting patient recovery processes. Most hospitals now opt to go for major brands such as Maidesite hospital beds, even when buying refurbished models. But where can medical facilities find a reliable source for their hospital beds? Here are six factors to keep in mind when choosing hospital bed suppliers.
1. Medical Facility Requirements
The first step would be to determine the number of hospital beds that the facility needs. The Healthcare Cost and Utilization Project reported there were approximately 35.7 million hospitalizations in 2016 alone. Hospitals need to determine the exact number of beds they require to offer adequate medical care. Previous trends and patient census records can help health centers ascertain their existing shortages.
2. Market Knowledge
Most major hospitals tend to sell their beds when sourcing for newer sets. Medical facilities need to find a vendor who has extensive knowledge of both local and global markets.
3. Quality Products
Patient care and satisfaction is the backbone of the healthcare system. Finding high-quality beds can help hospitals improve their level of care. Choose a supplier with a commitment to quality products that offer impeccable service throughout their service life. The hospital bed should be in pristine condition and mechanically reliable.
The hospital bed supplier should also be in a position to offer some basic forms of guarantee. That means that if the beds suffer structural damage due to a manufacturing defect, they can liaise with the parent company to have it replaced.
4. Technical Expertise
Hospital beds require regular serving and maintenance to keep them in good condition. Most medical facilities struggle to manage repairs or even conduct preventative maintenance through their internal resources. Reputable vendors tend to offer technical support to their clients as part of their after-sale support. Find out if the vendor has the requisite skills and knowledge to handle maintenance issues for your hospital beds.
5. Communication
Hospital bed suppliers need to maintain open communication channels with their clients. Transparency in communication creates an optimized customer experience, with the vendor conveying important information on the availability of hospital beds for sale. Proper communication channels may be vital in the facility's effort to reach out for repair and services for their hospital beds.
6. Flexible Financing Options
Hospital beds are a huge capital expenditure for most facilities, and most executives will try to get the total costs to be as low as possible. Suppliers may offer rental and leasing programs to health centers. It is one of the cheaper solutions than paying a huge upfront bill for direct purchase. Speak to the vendor about the various options available to finance the purchase of your hospital beds. Review quotes from different suppliers before settling on one that provides value for money.
Sourcing for medical equipment, especially hospital beds, can be stressful. Finding the right supplier can eliminate your headaches, allowing your facility to purchase quality hospital beds at an affordable cost. Maidesite can help you source for patient beds for your facility.