6 Things to Know Before Choosing a Hospital Bed
Views: 228 Author: Maidesite Publish Time: 2020-07-13 Origin: Maidesite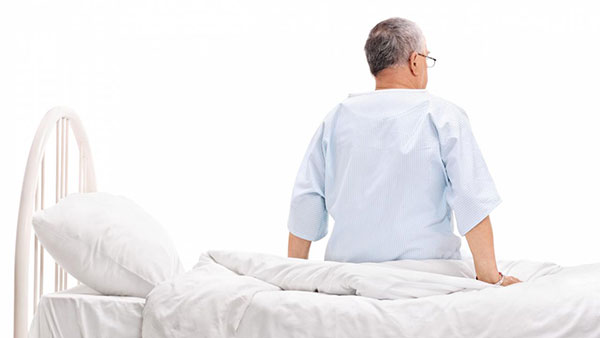 A hospital bed offers greater security, positional versatility and convenience compared to a normal bed. In mordern days, hospital beds are also used for people to rest, heal, recover and receive care at home, among them, the seniors take a large part. If you are going to buy hospital bed for seniors to use at home. There are a few things you need to know before buy a hospital bed.
Before we start,we need to make sure that all the things we need to consider is to serve the person who is going to use the hospital bed. In a word, the requirement of the user is the priority.
1. Lifiting capacity
You need to determine how much weight you intend to lift with your hospital bed. In another word, you need to know the weight of the user. King and Queen Beds typically have higher lifting capacities as compared to standead hospital beds.
2. Remote Control
Since you may be using the hospital bed for an elderly person you may need to have an easy to control bed. Go for a remote control that can be easy to use for the patient.
3. Adjustable Beds For Elderly/Seniors
Find easy to use beds that come with remote controls and easy to adjust heights and reclines for seniors with breathing, circulation and mobility problems.
4. Sizes and Dimensions
Hospital beds tend to be larger than conventional beds because of all the features. You need to determine what size and dimension of bed you need so that you can get the appropriate bedding and sheets.
5. Multi-Angle and Reclining Bed Functionality
The best beds have reclining capacities and multi-angle functionalities or both. These provide convenience for watching TV or reading a book and are also great for adjusting the position of your legs and upper body.
6.Extra Features
You need to find an adjustable bed that comes with convenience features that allow you to unwind and relax in your electric bed. Some of these features include heating, massage, built-in speakers, Bluetooth and cooling and adjustable legs to make entry and exit easier.
Maidesite is a professional manufacturer of hospital beds and hospital bed mattress, if you are going to buy hospital bed or hospital bed mattress, please feel free to contact us.