5 Ways Adjustable Hospital Beds will Help Your Elderly Loved One
Views: 8 Author: Site Editor Publish Time: 2021-01-08 Origin: Site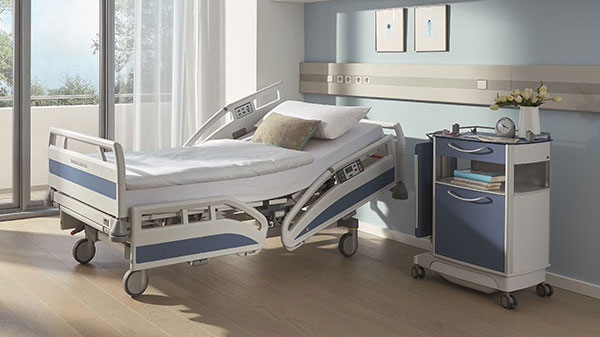 One of the first places patients should change to suit our changing lifestyle is hospital bed. We spend a large portion of our lives here and rejuvenating sleep is so important to good health. Here are some key issues that we as elders, family and carers come across and how an adjustable hospital bed will be a big help:
1. Encourages independence
As mobility reduces we start to struggle with significant movement and in the majority of cases this will be getting up from a supine position to standing one. Also, whilst relaxing in an adjustable hospital bed, we can make ourselves more comfortable.
2. Improves sleep
Older people get less sleep than younger people. Elders are more affected by the side effects of not sleeping well: amnesia, confusion, and cognitive difficulties to name a few. It is vital that when they are in bed, the rest that they get is quality.
3. Boosts circulation
The best way to boost circulation is to raise your legs above your heart. With an adjustable bed this is very easy as the legrest of the bed can be elevated when needed using the handset control.
4. Relieves spinal and joint pain
An adjustable hospital bed can be moved to any position to take the stress off of the affected vertebrae. The mattress can be adjusted to ease localised pain which does not often keep reoccurring in the same place but moves across the vertebrae.
I will finish with the fact that adjustable hospital beds are not only for the less able. They are a great option for anyone wanting to improve their quality of sleep and lifestyle. They will reduce muscle and joint decline and help you to lead a longer and healthier life.